New HBO NOW Releases: September 2016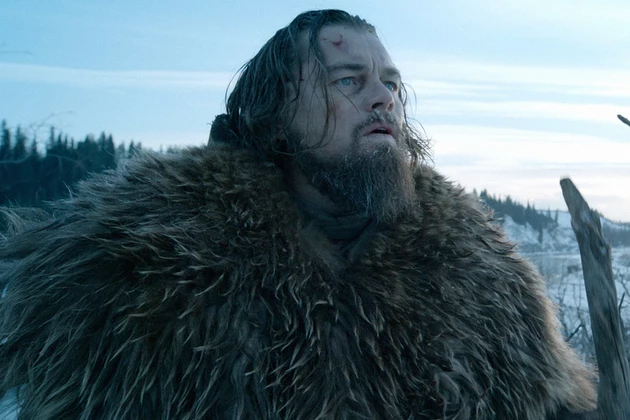 Vice Principals Season 1 may be ending next month, but HBO NOW's September slate also includes the series premiere of the network's latest comedy offering, High Maintenance. For those interested in catching up with (or revisiting) newer films, HBO's big September movie additions include acclaimed titles like The Revenant and Steve Jobs.
The rest of the cinematic lineup offers a mix of recent releases (Tina Fey and Amy Poehler's Sisters) and older favorites (Rushmore, Children of Men), along with a couple of stand-up specials and exclusive movie sneak peeks. September is also your last chance to catch both Magic Mike films (my condolences), Raising Arizona and The Book of Life.
Here are September's full highlights on HBO NOW:
New Original Programming:
High Maintenance (Original webisodes) – 9/1
Dane Cook's Tourgasm – 9/1
Down and Dirty with Jim Norton – 9/1
HBO First Look: Deepwater Horizon – 9/2
Stand up to Cancer – 9/10
Habla y Vota – 9/16
High Maintenance — New Season – 9/16
Vice Principals — Season 1 Finale – 9/18
Three Days of Terror: The Charlie Hebdo Attack – 9/19
Ballers — Season 2 Finale – 9/25
Sr. Avila — Season 3 Finale – 9/25
HBO First Look: The Birth of a Nation – 9/26
Vice News Tonight – 9/26
Theatrical Premieres:
The Forest (2016) – 9/1
Alvin and the Chipmunks: The Road Chip (2015) – 9/3
Sisters (2015) – 9/10
The Revenant (2015) – 9/17
Steve Jobs (2015) – 9/24
Child 44 (2015) – 9/12
Starting September 1:
10 (1979)
300 (2006)
Arthur (1981)
Arthur 2: On the Rocks (1988)
Children of Men (2006)
Coyote Ugly (2000)
Definitely, Maybe (2008)
Doctor Dolittle (1967)
Ghost World (2001)
Gotcha! (1985)
I Love You, Man (2009)
I Now Pronounce You Chuck and Larry (2007)
Michael Clayton (2007)
Rushmore (1998)
Stephen King's Cat's Eye (1985)
The Bonfire of the Vanities (1990)
The Great Muppet Caper (1981)
The Princess Diaries (2001)
This Boy's Life (1993)
Starting September 2:
The English Patient (1996)
Ending September 23:
Alvin and the Chipmunks (2007)
Ending September 30:
Agent Cody Banks 2: Destination London (2004)
Antwone Fisher (2002)
Breach (2007)
Cry-Baby (1990)
Furious 7 (2015)
Kung Pow: Enter the Fist (2002)
Magic Mike (2012)
Magic Mike XXL (2015)
Ouija (2014)
Raising Arizona (1987)
Remember the Titans (2000)
Road House (1989)
San Andreas (2015)
Shrek (2001)
Slither (2006)
Super Troopers (2001)
The Birdcage (1996)
The Book of Life (2014)
The Invasion (2007)
The Maze Runner (2014)
We Are Marshall (2006)

Source:
New HBO NOW Releases: September 2016