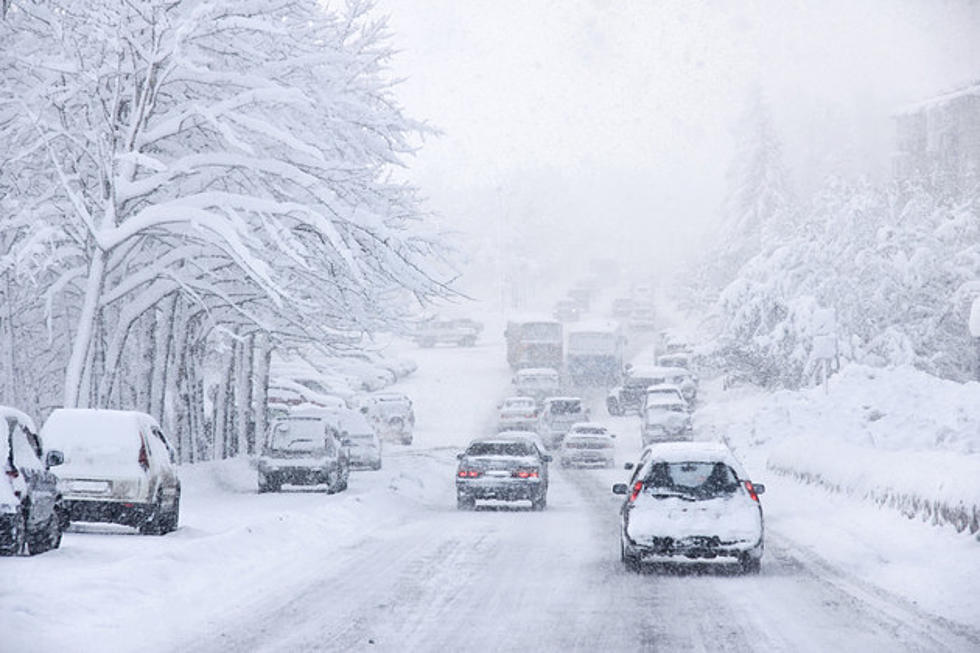 Blizzard-Like Conditions Forecasted in North Dakota for Thursday
Irina Igumnova
The winter storm coming through North Dakota could wreak havoc with travel conditions throughout the rest of the week.
The National Weather Service in Bismarck has updates on expected snowfall throughout the entire state, which also includes 'Near blizzard conditions' in the southeast region of the state.
A Winter Storm Warning is currently in effect until 6 p.m. CST on Thursday (December 27th) for the immediate Bismarck-Mandan region and surrounding areas. The latest forecast is predicting 8 to 12 inches of snowfall for the immediate Bismarck-Mandan region.
Blowing snow on Thursday will also be a factor impacting travel. Winds are expected throughout the day to be around 14 to 23 miles per hour with wind gusts potentially reaching up to 40 miles per hour. Friday is forecasted to be sunny with a high of 7 degrees.
Travel conditions are expected to be hazardous over the next few days with reduced visibility. You can get the latest road conditions by calling 5-1-1.
We'll continue to keep you updated on the latest information throughout this winter storm online and on-air. Please be safe on the roads!
More From Super Talk 1270