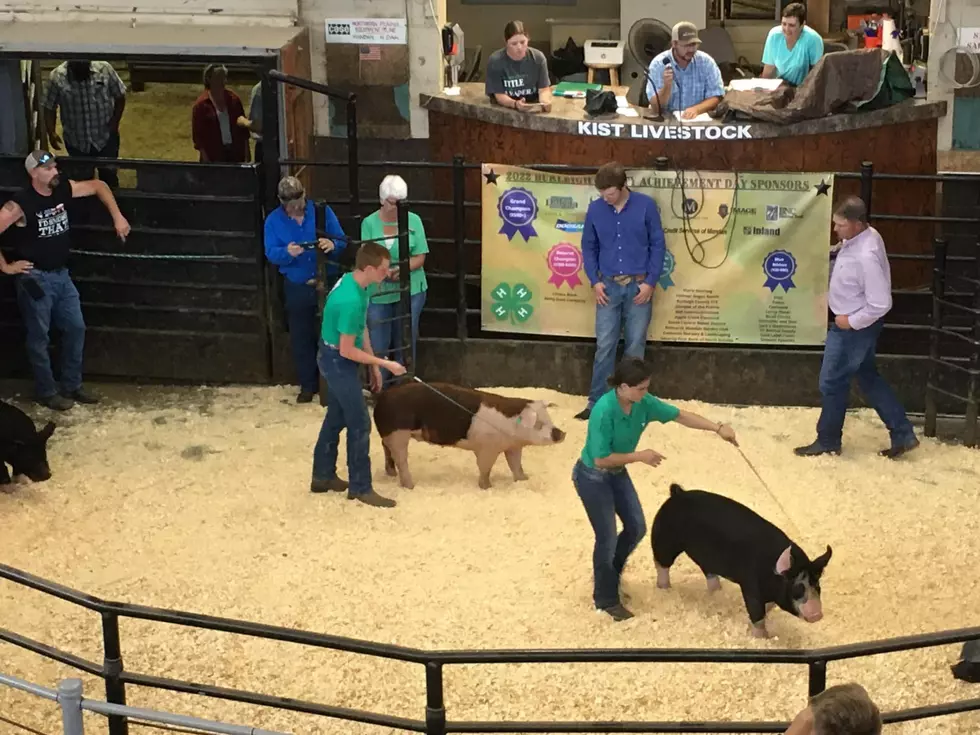 Check Out The Animals From Burleigh County 4-H Days (LIVESTOCK)
Rick Rider
I got a chance to check out the Burleigh County 4-H Achievement Days this afternoon at Kist Livestock. It was fascinating for me to watch all of these young women and men work their animals for blue ribbons and trophies.
It was Livestock day for the 4-Her's and pigs, sheep, goats, and cattle were all on display.
This has been a big week for the kids in Burleigh County 4-H.  Static Night, Small Animal night, and other events leading up to today's big Livestock Day.
The way these 4-H kids handle their animals is really something to see and the conditions of these animals were impeccable.  The event was free and open to the public.  If you have a child who might be interested in 4-H find out more by going here and you really should make it a point to check out one of their events.
Burleigh County 4-H does a tremendous job of teaching these kids valuable lessons, leadership skills, and trades that will serve them well in their life.
A big thank you to our sponsors who made our broadcasts possible over the course of the week.  They include Farm Credit Services of Mandan, Open Road Honda Cherry Berry, Big O Tire, Bobcat of Mandan, Puklich Chevrolet, West River Equipment, Circle Diamond Ranch Supply, Kist Livestock & Try Energy Cooperative.
Here's some of their hard work over the last year and their stellar animals. Enjoy the photos.  I know I really enjoyed the experience and I absolutely loved the enthusiasm from all the kids.
Burleigh County 4-H Achievement Days Livestock Day
---
Beautiful North Dakota home found full of dead animals.
LOOK: 31 breathtaking images from NASA's public library
In 2017, NASA opened the digital doors to its
image and video library
website, allowing the public to access more than 140,000 images, videos, and audio files. The collection provides unprecedented views of space.
Stacker
reviewed the collection to select 31 of the most breathtaking images, including the first from the James Webb Space Telescope. Keep reading to see these stunning images, curated with further information about the captured scenes.
More From Super Talk 1270