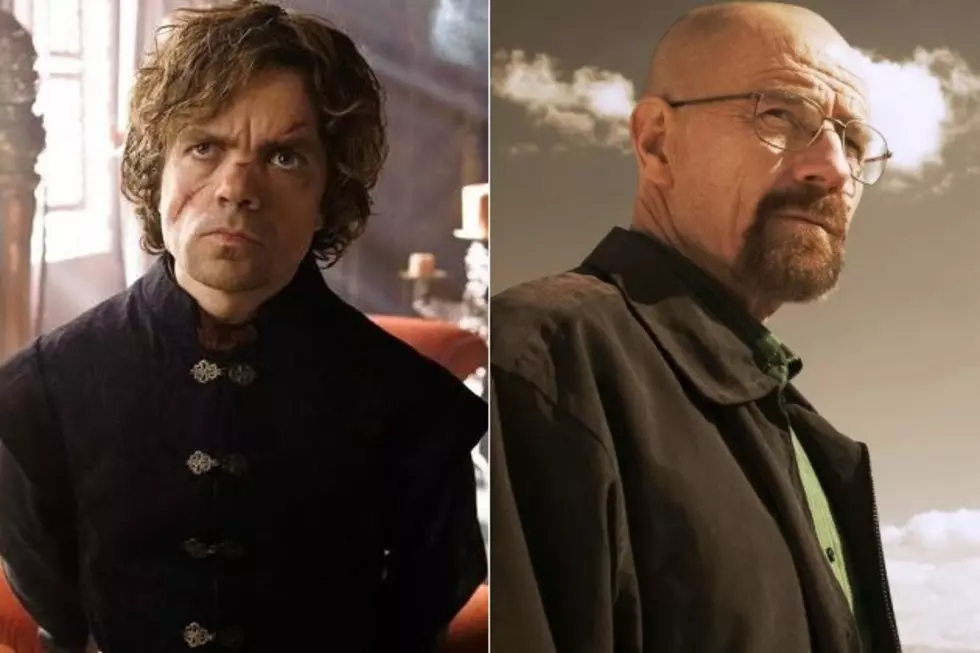 'Game of Thrones' and 'Breaking Bad' Top 2013's Most Pirated Series
HBO / AMC
All year we've heard about the monster ratings garnered by such buzzworthy series as 'The Walking Dead' and 'The Big Bang Theory,' but Nielsen boxes certainly aren't everything. Which of our favorite series rounded out TorrentFreak's annual list of the most-pirated programs of 2013? 'Game of Thrones' remains king, but find out what other shows made surprising advancements this year!
Though the list mainly measures data collected by BitTorrent downloads, as opposed to a myriad of other ways fans might find outside of traditional airing to watch their favorite programs, 'Game of Thrones' once again holds its title, netting 5.9 million downloads over the course of the year. Unsurprisingly, 'Breaking Bad' and 'The Walking Dead' came in second and third, with an estimated 4.2 and 3.6 million downloads, respectively.
Of course, HBO naturally maintains an edge when it comes to piracy, as the premium cable network has become notorious for its "exclusive" content, preventing streaming access online through Netflix or even its own website. Perhaps more surprising for 2013, however, were USA's 'Suits' cracking the list and hot newcomer 'Arrow' edging in at number 10. Here's the complete breakdown:
'Game of Thrones' - 5,900,000 Downloads
'Breaking Bad' - 4,200,000 Downloads
'The Walking Dead' - 3,600,000 Downloads
'The Big Bang Theory' - 3,400,000 Downloads
'Dexter' - 3,100,000 Downloads
'How I Met Your Mother' - 3,000,000 Downloads
'Suits' - 2,600,000 Downloads
'Homeland' - 2,400,000 Downloads
'Vikings' - 2,300,000 Downloads
'Arrow' - 2,200,000 Downloads
'Suits' certainly ranks as a surprise, but what say you? Do the most torrented shows of 2013 match your expectations? Which shows do you most think are on people's must-watch lists?
More From Super Talk 1270