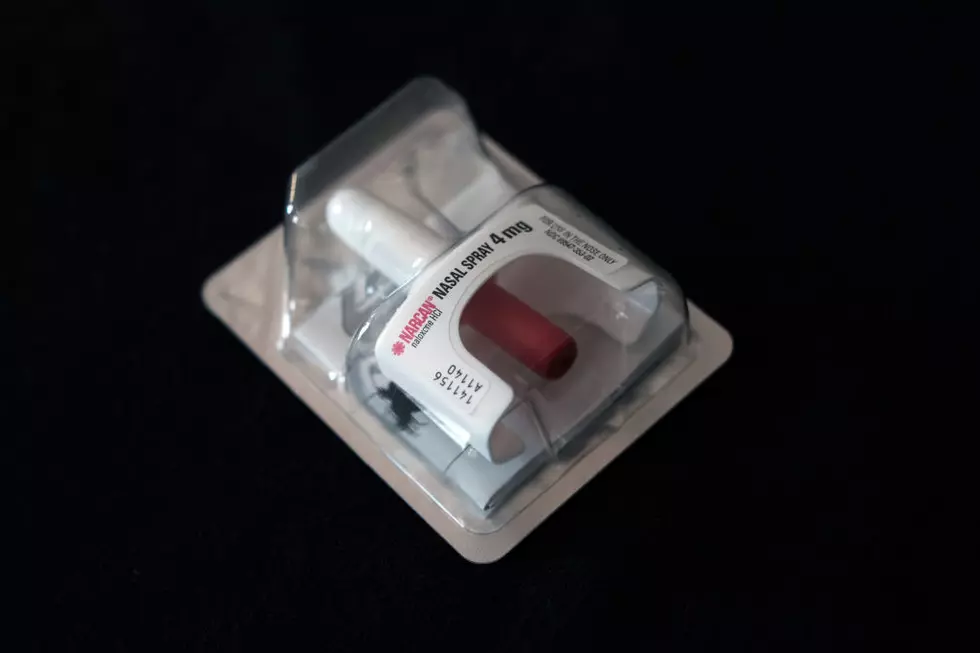 In BisMan – "Should Narcan Be Common Place?" Why Not??
Getty Images
This is one of the conversations I have when I'm around a police officer...
...and their reply is always staggering to me. Here are the two questions I ask -  "Is Fentanyl easily attainable out here in Bismarck, Mandan? Just how dangerous is it?" The most common answers with a rapid quick response are "YES and EXTREMELY SO" Some of the officers will tell me just how many times they have arrived at the scene too late, another deadly victim. So what exactly is Fentanyl? According to nida.nih.gov it is a "...powerful synthetic opioid that is similar to morphine but is 50 to 100 times more potent... When people overdose on fentanyl, their breathing can slow or stop"
Is there a defense against this opioid?
Yes, there is, and I've seen it. Narcan is a medication that temporarily restores breathing from fentanyl or other opioids during an overdose. This morning on our sister station Super Talk 1270 AM - "Talk Of The Town" with host Steve Baaken, he had on Susan Kahler - Substance Abuse Prevention Coordinator. She announced what I think is absolutely needed - Bismarck Burleigh Public Health is a partner with Heartview and North Dakota Safety Council and they are going to provide FREE Narcan training. This will be held On The 22nd of this month and January 18th at 6:30 pm at the NDSC Campus ( 1710 Canary Ave ). The goal is simple and it's a lifesaver - to have as many people trained in using this tool - as Susan put it, BEFORE police or any first responder shows up at the scene of an overdose, someone, anyone can help save a life. To make Narcan easy and readily available. Narcan is used to reverse an opioid overdose. Some day very soon it is my hope that anyone can pick up Narcan. One such question I heard was "Should Narcan Be Commonplace?" - My answer is "WHY NOT????" Let's all be prepared and be there for someone in their dying moment - it makes absolutely 100% sense to me. Do yourself a favor and listen to this interview - It will be available soon - it's fascinating.
---
KEEP READING: Get answers to 51 of the most frequently asked weather questions...
More From Super Talk 1270