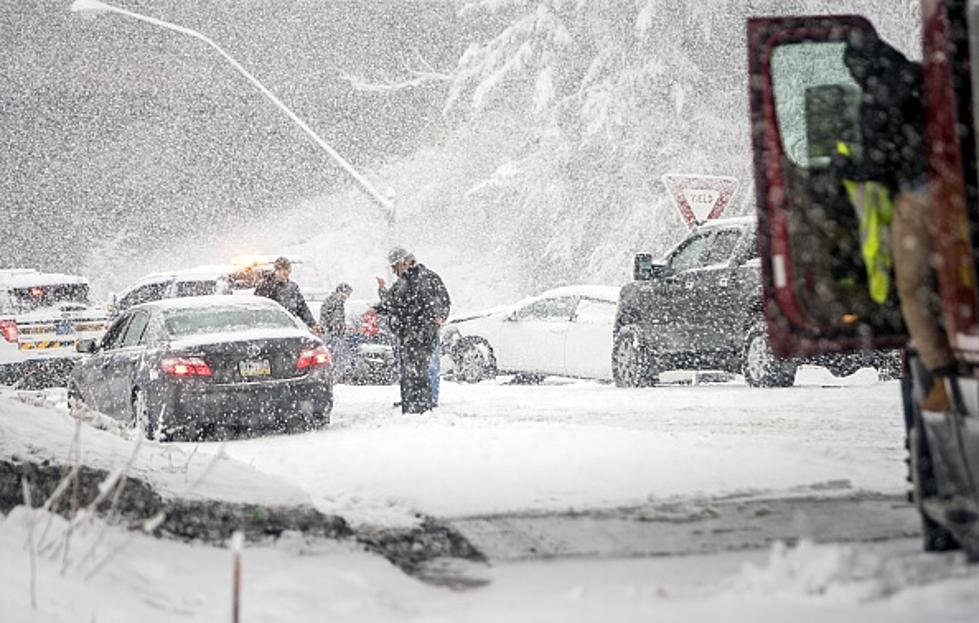 More Than 90 Car Crashes Occurred in Bismarck on Friday
Getty Images
Friday's snowfall took its toll on the roads in Bismarck throughout the day creating hazardous travel conditions that resulted in more than 90 car crashes.
That approximate amount of crashes was just between the hours of 7:30 a.m. and 5 p.m., according to Bismarck police Lt. Steve Scheuer. Of those crashes, Scheuer told the Bismarck Tribune that three resulted in injuries and were not serious.
A travel alert was issued Friday afternoon by the North Dakota Department of Transportation. When a travel alert is issued, it means 'conditions are such that motorists can still travel in these areas, but should be advised of rapidly changing conditions'.
The travel alert had been issued for the cities of Bismarck, Mandan, Beach, Mott, Dickinson, Killdeer, Beulah, Parshall, Garrison, Velva, Linton, Steele, Medina, Ellendale, and surrounding areas.
On Friday, the City of Bismarck Street Department began plowing and sanding major arterial streets, school routes, and emergency routes.
According to the National Weather Service in Bismarck, a total of 4.0 inches fell in Bismarck. Other snowfall totals in surrounding areas are listed in their tweet below.
Please be safe on the roads this weekend!
More From Super Talk 1270