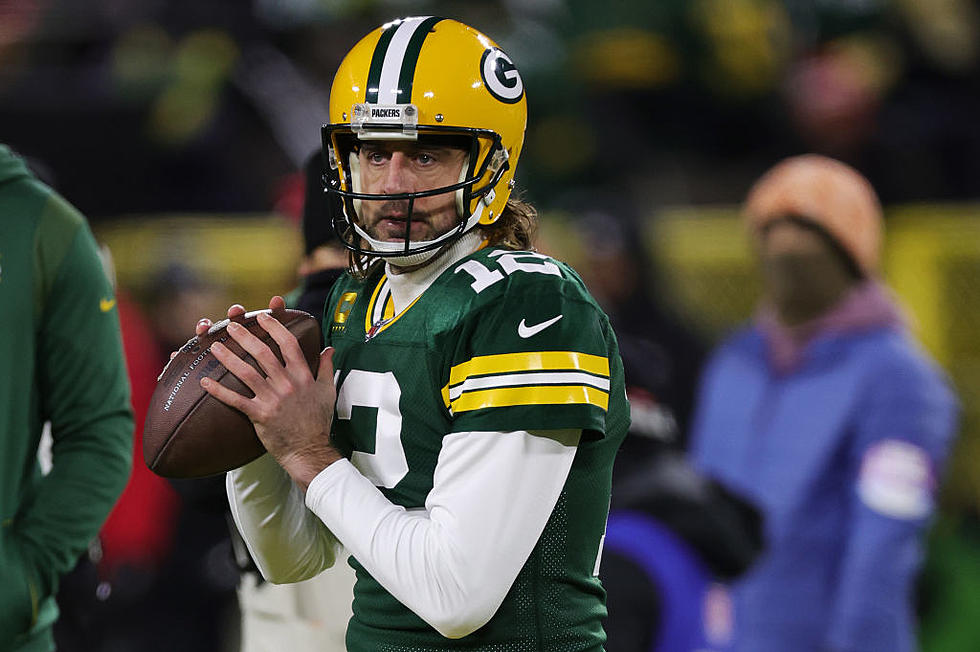 North Dakota Vikings Fans React To Monster Deal For Aaron Rodgers
Stacy Revere/Getty Images
Really, really bad news came down this morning for Minnesota Vikings fans.
Green Bay quarterback Aaron Rodgers isn't leaving Green Bay anytime soon.  In fact, he's sticking around for four more longggg years.
Vikings fans were sure hoping he was going to Denver.
Rumors have been flying that Aaron Rodgers could be going to the Cleveland Browns, Pittsburg Steelers, Tampa Bay Bucs, and most notably the Denver Broncos.  Denver was the most likely destination according to so-called NFL experts.  I know a lot of Denver fans in Bismarck Mandan wanted this to happen.  We are your home for the Denver Broncos here in Bismarck on Super Talk 1270 by the way.
The gym was buzzing this morning over his new contract.
The gym where I work out (YMCA) was buzzing this morning, both in the locker room and out in the workout rooms.  A couple of guys I know who are die-hard Vikings fans at the gym said things like, "Great, another four years of the Packers ruling the roost" or "Well, the Vikings are going to suck for another four years" and "Vikings are done for another four years."
I think there's a lot of truth to what my fellow Vikings fans were saying.  It's a quarterback league and the teams with the best ones win more games.  Kirk Cousins is a capable quarterback in my opinion but doesn't make enough plays to win games as Aaron Rodgers does.  If we could've somehow got him out of the division that would've given Vikings fans everywhere a sense of hope.  Not anymore.  We might as well face it, Green Bay is going to win the NFC North for FOUR more LONG years.
By the way, the terms of his deal?  How about 200 million dollars for four years and 193 million dollars guaranteed.  I don't think Aaron is going to be worrying about gas prices this summer.  According to Packerswire, Rodgers will make more money per year than any player in the history of the NFL.  Again, not a good day to be a Vikings fan.
---
30 famous people you might not know were college athletes
Stacker
dug deep to find 30 celebrities who were previously college athletes. There are musicians, politicians, actors, writers, and reality TV stars. For some, an athletic career was a real, promising possibility that ultimately faded away due to injury or an alternate calling. Others scrapped their way onto a team and simply played for fun and the love of the sport. Read on to find out if your favorite actor, singer, or politician once sported a university jersey.
Beautiful North Dakota home found full of dead animals.
More From Super Talk 1270