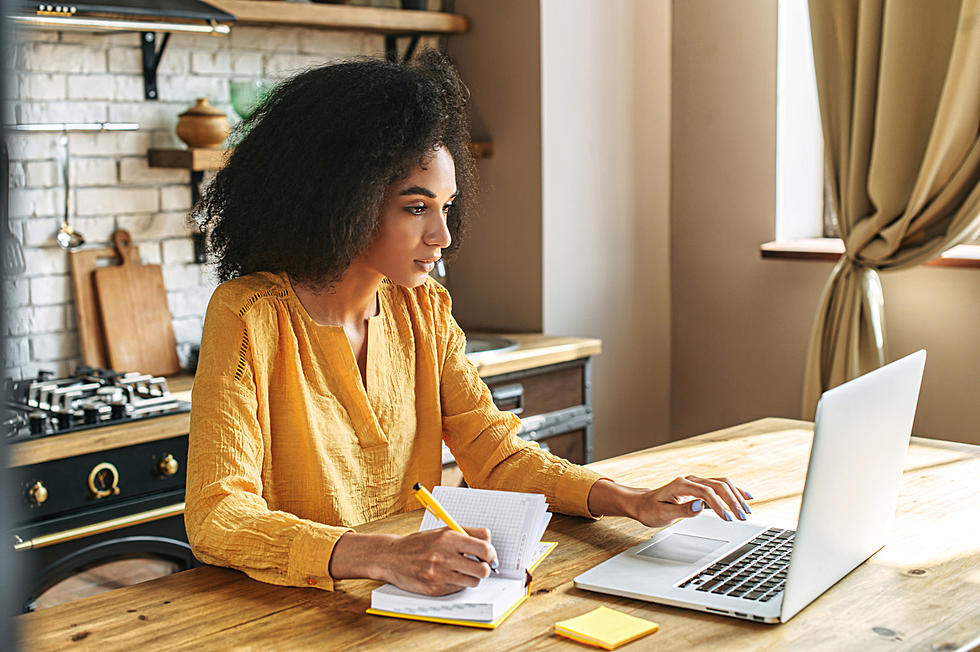 Find Out Where North Dakota Ranks on List of Best Work from Home States
Vadym Pastukh
Since the pandemic, working from home is more popular than ever.
Who would have thought that working from home would become a "thing"? Thanks to the 2020 pandemic, many Americans have worked from home for the past year and will continue to work from home for years to come. According to CNBC, big corporations like Amazon and Google are changing the way they do business and letting employees work from home. And if you desire to work from home, North Dakota is kind of the place to do it!
North Dakota is a great place for people to work from home.
CNBC ranked all 50 states based on "85 different metrics in 10 key categories of competitiveness" to determine the "Top States for Business." North Dakota ranked number 18 on that list. And then, our state ranked number one on the list of "10 Best States for Remote Work." The reason is because "taxes are low, the air is clean, and broadband is plentiful." Among other determining factors.
The Top 10 work from home states are:
North Dakota
Nebraska
Minnesota
Colorado (tie)
Kansas (tie)
Idaho
Iowa (tie)
Tennessee (tie)
Washington
Illinois
Working from home shows to be beneficial to both employers and employees.
While some may dread the thought of being stuck at home for work, telecommuting shows to have a lot of benefits from opportunity to job satisfaction. According to Fundera by Nerdwallet, productivity is increased at telecommute companies, telecommuters hold higher positions in their companies, and telecommuters are less stressed in their jobs.
There are also benefits to working from home that we all can relate to on a personal level.
I love my job and workplace, but I am totally a person who would love to work from home! I am a homebody who cannot get enough of snuggling up with my pets. I would totally be ok with being able to cook all of my meals at home. And, let's be real, it would be nice to not have to wear pants! Not only that, if you work from home, you don't have to leave the house for your job on the coldest and snowiest of days. The list goes on.
Would you rather commute or telecommute to your job?
Inside Amazon: A Detailed History of America's Biggest Online Retailer
Stacker
compiled a list of key moments in Amazon's history and its current business from a variety of sources. Here's a look at the events that turned an online bookstore into a global conglomerate and a self-made entrepreneur into the world's second-richest man.
More From Super Talk 1270