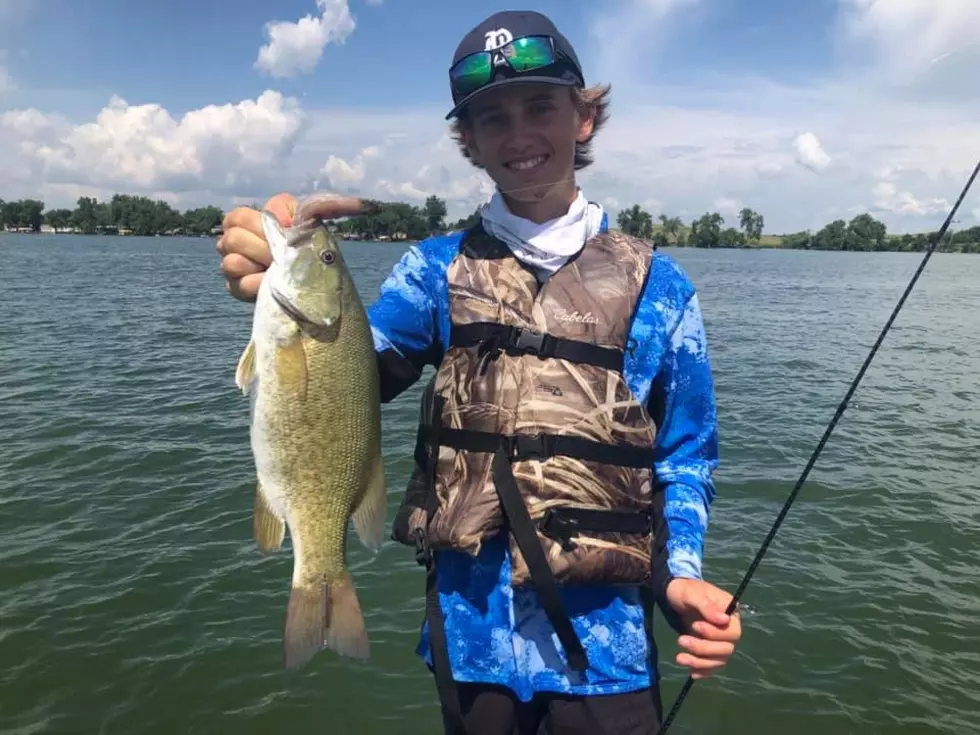 North Dakota's FREE Fishing Weekend Is Coming Up
Rick Rider
Every spring and winter, the North Dakota Game and Fish invites the public to fish the state's waters for free.  More on that in a moment.
North Dakota has upwards of 400 fishing lakes in the state, according to the North Dakota Game & Fish.  The walleye is North Dakota's most prized fish.  Anglers from all over the country travel to lakes like Sakakawea, Devils Lake, Lake Oahe, or the Missouri River right here in Bismarck to fish for walleyes.
Even though the walleye may be the king of the sportfish in the state, North Dakota has some world-class fishing for other species.  Many of North Dakota's shallow prairie lakes also hold yellow perch, northern pike, smallmouth bass, largemouth bass, trout, bluegill, and crappie.  You don't need to break the bank to catch many of these fish species either.  Sometimes, a simple slip bobber and minnow will catch you these fish on any given day.
The North Dakota Game & Fish does a great job when it comes to technology with its fishing waters.  They have printable maps, apps, stocking reports, lake surveys and so much more.  You can find all of that information here.  Many of our lakes also have fishing piers to cater to shore anglers, so you don't have to own an $80,000 dollar boat to be able to fish North Dakota waters.
Late spring is a great time to catch active and aggressive fish in North Dakota.  Once the fish are done spawning, they're often easy to catch and it's a GREAT time to take a kid fishing.
That's what the free fishing weekend in North Dakota is all about.  Introduce a child to fishing in North Dakota.  I think you'll find it's a very rewarding experience.  This year's FREE Fishing is coming up on June 4th and June 5th in North Dakota, according to TAKEMEFISHING.org.
Take a kid fishing, because it won't be long, and you'll be attending their wedding.
---
North Dakota's 5 Favorite Fish To Eat
The 5 fish species found in North Dakota that we love to eat the most.
The Clearest Lake In North Dakota Is About One Hour From Bismarck.
More From Super Talk 1270