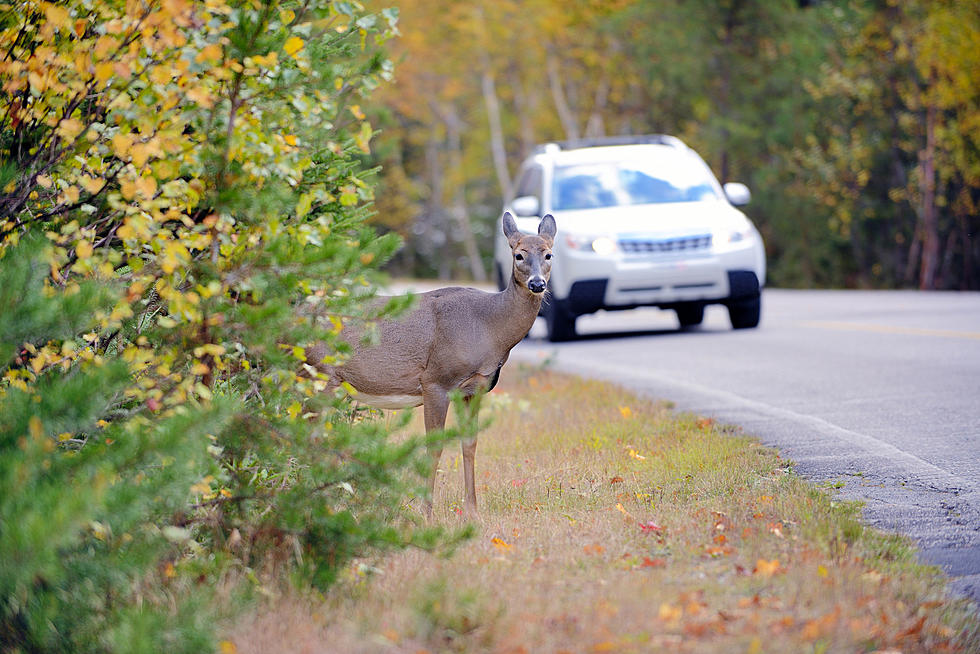 The States Most Likely To Hit A Deer? How about North Dakota?
Pascal-L-Marius
Have you ever hit a deer with a vehicle?  I know I have a couple of times.  One in North Dakota and another in Minnesota.  I have had several close calls over the last several years.  I do a lot of fishing and hunting and that has me up early in the morning or late in the evening when deer are most active.  Deer are nocturnal and your chances certainly increase of hitting an animal if you drive when it's dark.
I came across an article recently from Car Insurance with a study on states with the most deer/vehicle accidents.  The states are ranked from 1 to 50.  It even gives you the percentage of how likely a collision is for each state.  Every year, deer collisions with automobiles cause close to one billion dollars in damages.  As cities continue to grow into previously rural areas, you can expect that to only get worse.
So how likely is it to hit a deer in North Dakota?  It's certainly on the higher end of the spectrum.
Here are the Top 10 States Most Likely to play some car hockey with a deer.
10.  Minnesota (1 in 64)
9.  Mississippi (1 in 61)
8.  Michigan (1 in 60)
7.  Wisconsin (1 in 57)
6.  Wyoming (1 in 56)
5.  Iowa (1 in 55)
4.  South Dakota (1 in 54)
3.  Pennsylvania (1 in 52)
2.  Montana (1 in 48)
1.  West Virginia (1 in 38)
So, how about North Dakota? 
We didn't make the top 10 but were just outside at number 17 and a 1 in 73 chance of hitting a deer.  All of our surrounding neighboring states are ahead of us and inside the top 10.  It could be worse I guess.
---
Beautiful North Dakota home found full of dead animals.
LOOK: Biggest underdog victories in March Madness
Every spring, legions of sports fans turn their attention to college basketball when
March Madness
takes the national spotlight. Using aggregated Associated Press data, BestOdds has come up with 10 of the biggest—and most unlikely—underdog wins in March Madness history.
More From Super Talk 1270