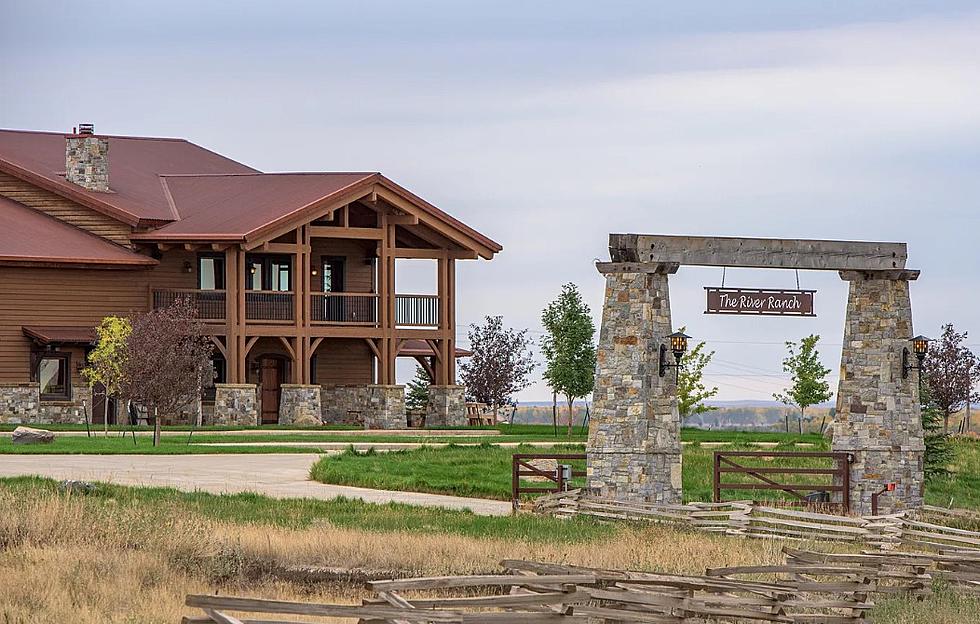 North Dakota's Most Expensive Home Just Dropped A Million
Vivian Thingelstad-Dakota Plains Realty
I think we are going through Yellowstone withdrawals right?  Well, this stunning North Dakota home/ranch for sale reminds me of something right out of the TV show Yellowstone.
Oh, by the way, it's currently the most expensive home for sale in North Dakota. 
It was priced at nearly 5 MILLION dollars, $4,999,900 to be exact but the price has been dropped to $3,950,000.  Hey, what a steal right?
I'm pretty sure I would NEVER leave this house if I lived here.
It's so perfect except for maybe one oddity.  This nearly 8,000 square foot home only has TWO bedrooms.  However, plenty of room to add others in the basement or elsewhere if you wanted.  It also has 8 bathrooms.  It features two master suites on each level of this home.
The home is located near Alexander, North Dakota.
14388 45th Street Northwest to be exact, Alexander, North Dakota 58831.  Not too far from Williston, North Dakota.  According to Zillow, this is the most expensive home currently for sale in North Dakota.  It's been on the market for over 200 plus days, so that explains the price drop.
This ranch comes with a lot of land and hunting land at that (almost 2,000 acres).  Big bucks to upland game birds to add to your outdoor paradise.
It also has plenty of room for all your toys as it has 6 garage spaces.
I bet you're wondering what a $4 million dollar mortgage payment would look like.  How about $23,000 dollars a month?  NO PROBLEM!  Ha, I wish, I had that kind of money, but I know there are people in North Dakota that are lucky enough to be able to afford that.
So, let's get to it, and check out these stunning photos from this home.
North Dakota's Most Expensive Mansion Looks Like It's Right Out Of Yellowstone
20 Words North Dakotan's Can't Pronounce
15 Ways You Can Help People in Ukraine Right Now
As Americans watch events unfold in Ukraine, many wonder how they can help. Below is a list of organizations responding to the crisis in Ukraine along with information on how you can support their various missions.
More From Super Talk 1270