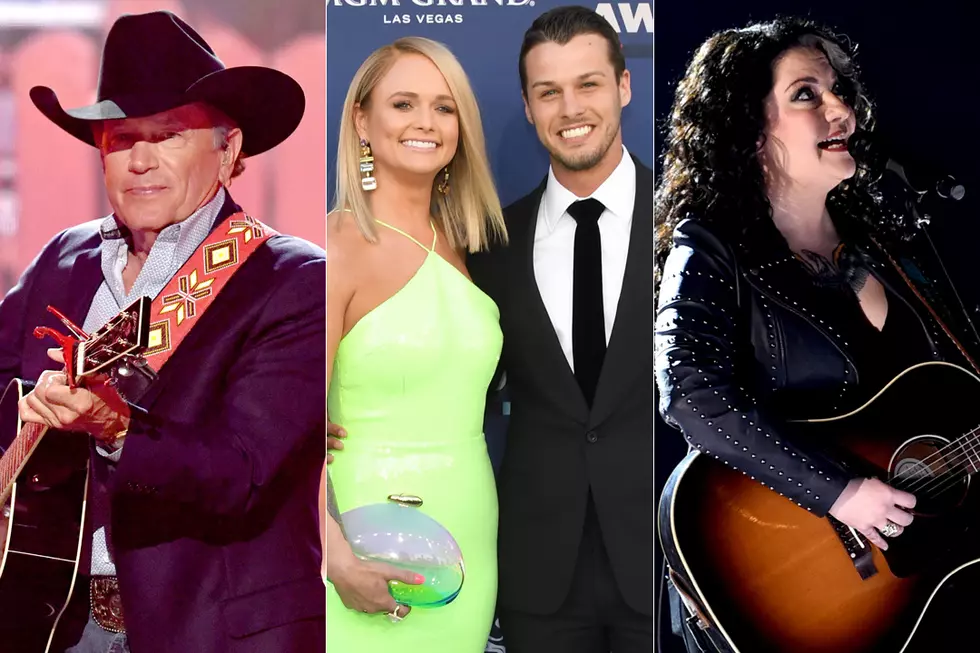 2019 ACM Awards: The Real Winners and Losers
Ethan Miller / Kevin Winter, Getty Images
Dan + Shay may have taken home more ACM Awards than anyone else on Sunday night (April 7), but someone else stole the show. Set aside the adulation and congratulations — it's time to recognize the real winners and losers from the 2019 ACM Awards.
These are the people who made the most of an opportunity (winners) or didn't (losers), or who benefitted or were let down by show decisions, technical issues or an artist's decision to walk the red carpet with her new husband. Yep, there is a group of people trying to figure out if it'd be polite to thank Miranda Lambert for posing with Brendan Mcloughlin today, and it's not necessarily her biggest fans.
The 54th ACM Awards stood out for the tremendous number of collaborations and the tenuous mix of artists young and old. The show is known for providing hits, but fewer than half of the songs performed were Top 40 hits, and more than half of those are many years old. An eye-popping 32 songs were performed in total on Sunday night — one could argue that the night's biggest winner was the collective Nashville songwriting community.
Did women win at the ACMs? There were no women up for Entertainer of the Year (again), and host Reba McEntire addressed that during her monologue. Twelve of the 25 performances did include a female voice, but it's hard to celebrate the balance since just seven were primarily women, and two genre staples (Kelsea Ballerini and Kacey Musgraves) were kept off stage.
Overall, the 2019 ACM Awards were solid, offering one or two lifetime highlights, many pleasing performances, a couple surprises and more than one emotional outburst. It wasn't a show to remember forever, but it was a fine way to spent three hours on a Sunday night.
Here Are the "Real" Winners and Losers from the 2019 ACM Awards: 
The Top 5 Moments of the 2019 ACM Awards:
More From Super Talk 1270