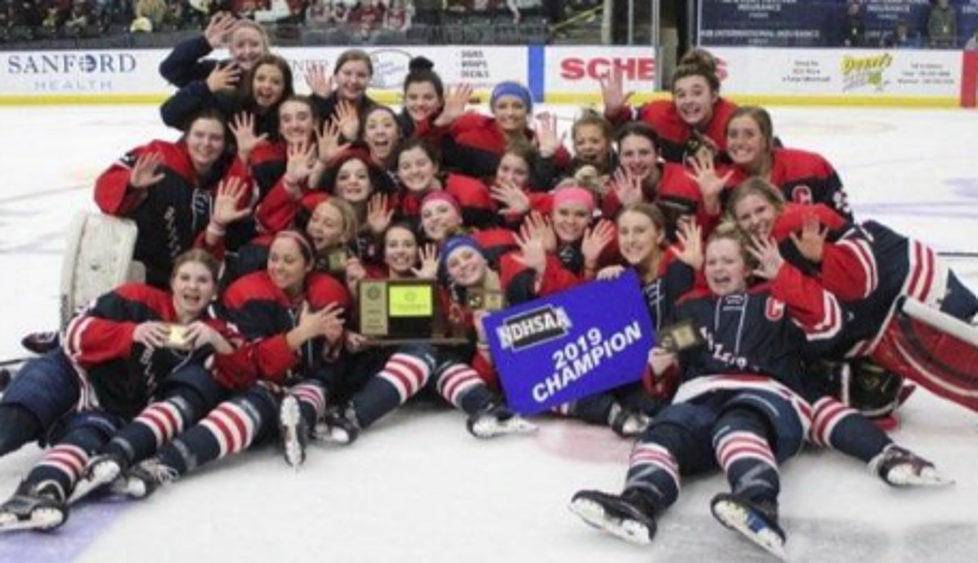 Bismarck Blizzard Win Fifth Straight State Championship
Twitter ScreenGrab
The Bismarck Blizzard girls hockey team have won their fifth straight North Dakota state championship by defeating Fargo North-South, 2-1 in overtime.
At the Scheels Arena in Fargo, Cameron Schmidt scored just 1 minute and 19 seconds into overtime to give the Blizzard their sixth state title in seven years.
Blizzard goalie Skylar Ackerman was named tournament MVP after stopping 18 shots in the victory. The lone goal she allowed in the championship came on a penalty shot from the state's leading scorer, Fargo North-South's Abby Promersberger. Madison Brown started off the scoring in the game with the Blizzard's first goal of the game in the second period.
Ackerman was also named co-senior athlete of the year with Dickinson goalie Baylee Kram.
The Blizzard had previously beaten Minot and Fargo Davies to advance to the state title game. Fargo Davies would win the Third Place Game.
Congrats to the Bismarck Blizzard on their fifth straight state title and an incredible season!
More From Super Talk 1270