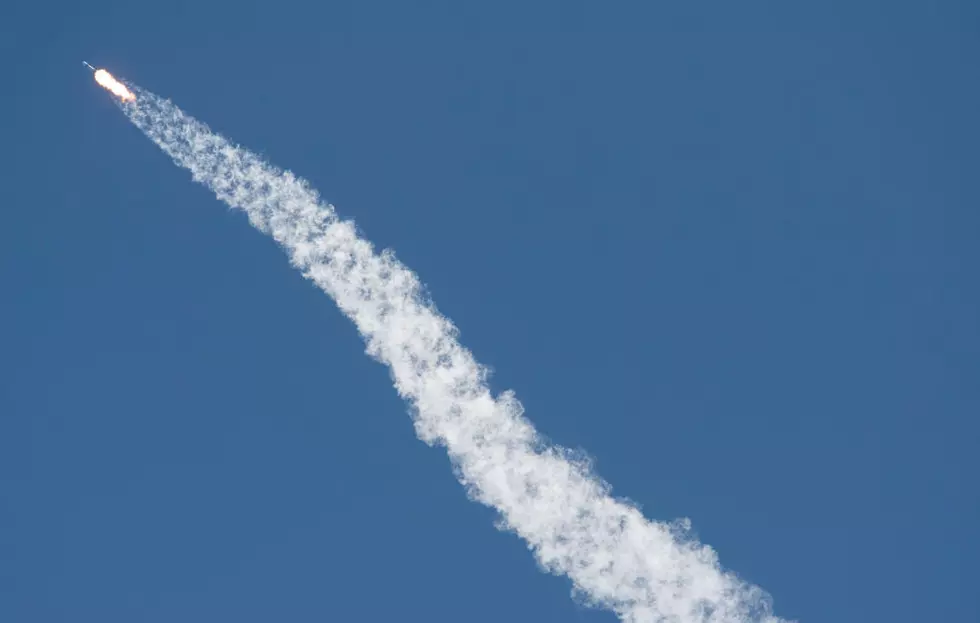 Bismarck Veterans Memorial Library Has A Rocketry Club
Joel Kowsky/NASA via Getty Images
I remember back in the day at school each student in my elementary science class got to build a rocket.  Judging by the way I paid attention in school I'm guessing my rocket barely cleared the height of the school building let alone space.  Anyway, that's why I'm a DJ and writing this story.
According to a press release we received from the Bismarck Veterans Memorial Public Library presents BASA Rocketry Club.  They are looking for people who love rockets (who doesn't right?).
The library is partnering with the Bismarck Mandan Area Space Association to offer a beginning-to-rocket building experience.
Each participant will get to build a model rocket with the help of Cory Thrall, who will be in charge of this club, and his volunteer team.  The BASA Rocketry Club is open to kids, teens, and adults ages 8 and up.  Preregistration is required for this experience.  You can do so by calling 701-351-1489 to register, or you can stop by the Children's Information Desk at the Bismarck Veterans Memorial Public Library.
Sounds like a great activity for parents and children to spend some quality time together.  The dates for the Bismarck Veterans Memorial Public Library BASA Rocketry Club are as follows:
Monday, September 19th at 6:00 PM
Saturday, October 15  at 1:30 PM
Monday, November 7th at 6:00 PM
Monday, December 19th at 6:00 PM
Again, you must pre-register to become a member of this Rocketry Club.
If you want more information you can also call the Bismarck Veterans Memorial Public Library at (701) 355-1495.
---
103 iconic photos that capture 103 years of world history
Stacker
gathered some of the most iconic images from the past 103 years, beginning in 1918 and leading up to 2020 during the COVID-19 pandemic.
The Biggest Home In All Of North Dakota
More From Super Talk 1270