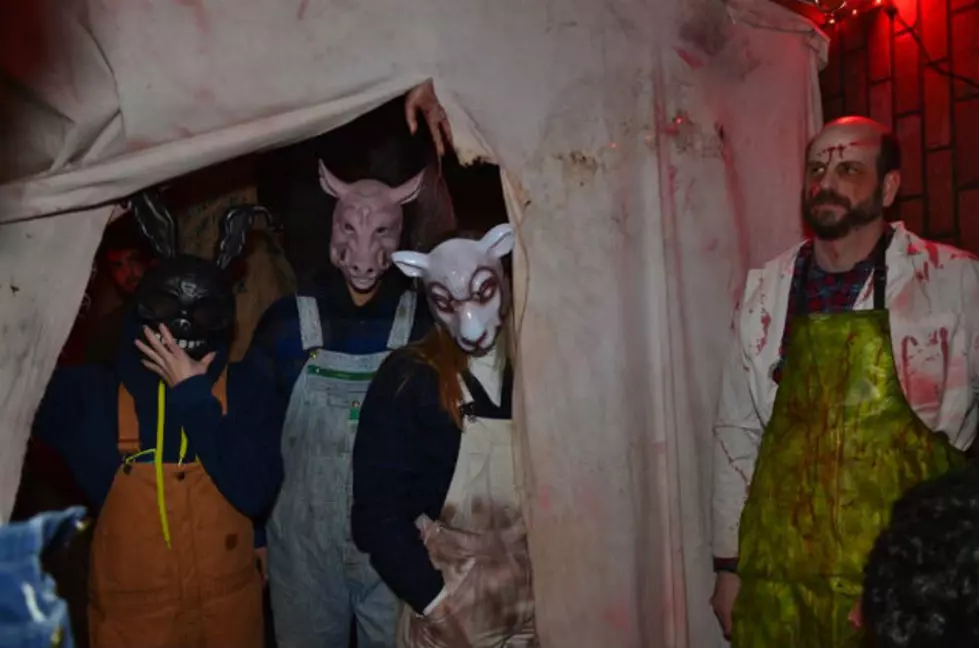 Bismarck's Horror on Harmon Will Continue at New Location
Horror on Harmon Facebook Page
If you've been in Bismarck around Halloween the last 15 years, you know about Horror on Harmon. This year, Horror on Harmon is moving to a new, exciting location! 
Horror on Harmon really took off in 2004 when Tom Braun teamed up with charities to make his in-home haunted house even bigger! Since then, roughly 1,000 people would make their way through the haunted house every year. Last year, which was expected to be the final year, 1,200 visitors showed up. The cost to go through Horror on Harmon has always been a free will donation and 100% of it is distributed to charity.
2015 was in fact the final Horror on Harmon at Braun's residence. However, he has some exciting news. The 15+ year tradition will continue at a brand new location.
Braun has partnered with a new host and charity. Find out where this year's Horror on Harmon will take place on September 17th as they march in the Autumn Fest Parade.
The good news doesn't stop there. In years past, Horror on Harmon was just one night. This year, there will be a two-night haunt on October 28th and 29th at the new location!
Stay tuned for details on where the new Horror on Harmon will be. We know Braun is excited to unveil the new location as well!
More From Super Talk 1270