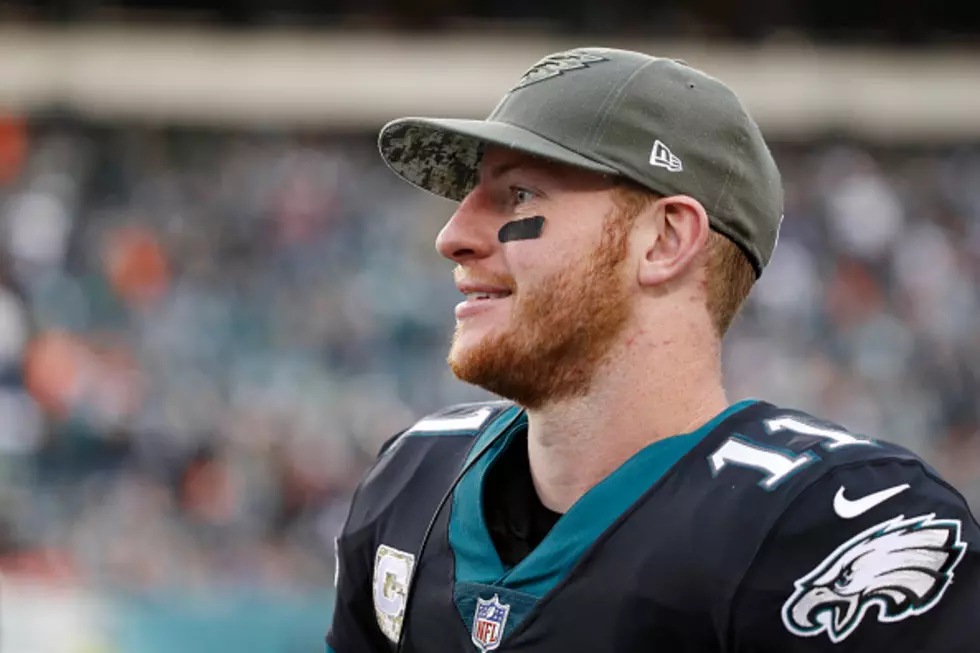 Carson Wentz is a Fan of NFL's New Pizza Sponsor
Getty Images
A day after the NFL and Papa John's went their separate ways, the NFL announced a new pizza sponsorship partner and Carson Wentz is totally on board with it.
Less than 14 hours after the joint statement from the NFL and Papa John's about their breakup, the NFL announced Pizza Hut as their replacement. Philadelphia Eagles quarterback and Bismarck, ND native Carson Wentz was quick to react to the news.
Pizza Hut was quick to respond to Bismarck's favorite quarterback.
Can we just make Wentz the new Pizza Hut spokesman already?
Pizza Hut's new deal with the NFL will run at least through the 2021 season. They're also technically the largest pizza chain in the U.S. with over 7,500 stores. That's more than twice as many as Papa John's.
NFL players such as Aaron Rodgers and former players Tony Romo and Terrell Owens have promoted Pizza Hut in the past. However, at this time, the NFL currently has no deal with any NFL players.
Hey Pizza Hut, there's a charismatic quarterback that wears #11 for the Eagles that would make for a great spokesman. Make it happen!
More From Super Talk 1270