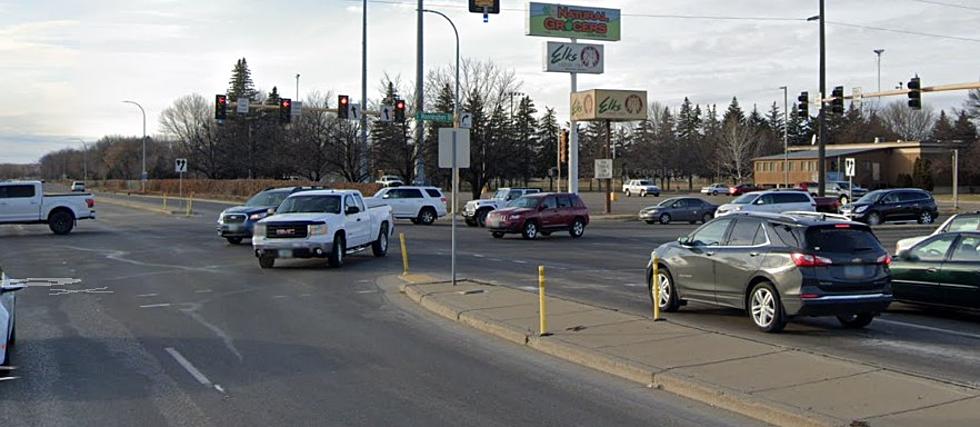 EXPRESS Yourself On Bismarck's Expressway Intersections
Google Maps
This is one of those "hot spots" of conversation when it comes to our roads and intersections here in Bismarck
How many times have you come to work and have heard people complain about the conditions and construction of our roads around town? It's definitely a sore subject, I have no problem with it, and I actually think they do a really good job of getting repairs and construction done ( when the weather is being kind, and we all know how unpredictable that can be ) in a fairly quick time frame. Coming up this week is your chance to express yourself about proposed improvements to key intersections.
Here is your chance to get involved with some local road improvements
This is a good thing now, a chance for you to express yourself on some upcoming proposed improvements. According to bismarcktribune.com "The state Transportation Department and KLJ Engineering are hosting a public input meeting from 6:30-8:30 p.m. Thursday at Wachter Middle School, 1107 S. Seventh St. in Bismarck"  Here are the intersections they are talking about "... Bismarck Expressway's intersections with Washington Street and South 2nd Street in Bismarck. The meeting will be presented by the North Dakota Department of Transportation (NDDOT) and KLJ Engineering" reported einpresswire.com.
Are you one of those people who say to themself "Why bother showing up and voicing my concerns? Probably won't matter one bit"
Well, you don't know that for sure, what have you got to lose? It's best to at least make an effort on something that is important to you.
---
LOOK: 50 famous memes and what they mean
With the infinite number of memes scattered across the internet, it's hard to keep track. Just when you've grasped the meaning of one hilarious meme, it has already become old news and replaced by something equally as enigmatic. Online forums like Tumblr, Twitter, 4chan, and Reddit are responsible for a majority of meme infections, and with the constant posting and sharing, finding the source of an original meme is easier said than done. Stacker hunted through internet resources, pop culture publications, and databases like
Know Your Meme
to find 50 different memes and what they mean. While the almost self-replicating nature of these vague symbols can get exhausting, memes in their essence can also bring people closer together—as long as they have internet access.
RANKED: Here are the most popular national parks
To determine the most popular national parks in the United States, 
Stacker
 compiled data from the 
National Park Service
 on the number of recreational visits each site had in 2020. Keep reading to discover the 50 most popular national parks in the United States, in reverse order from #50 to #1. And be sure to check with individuals parks before you visit to find out about ongoing, pandemic-related safety precautions at 
www.nps.gov/coronavirus
.
More From Super Talk 1270