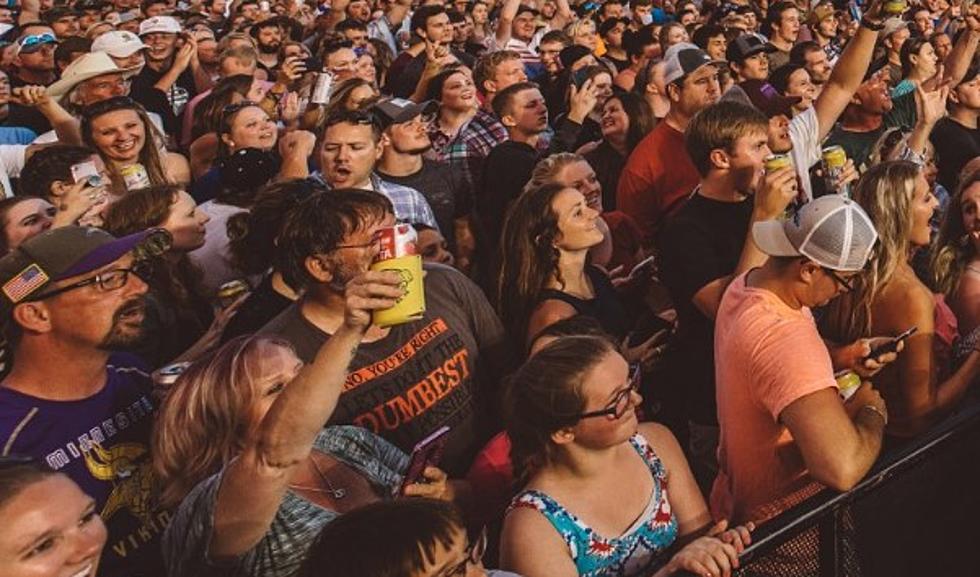 Finally A Rock Show Added To A North Dakota Festival
HH RF Facebook
Let the good times roll.....In North Dakota!
So there are country music acts, two of them as a matter of fact, and NOW a ROCK show has been officially added. This will part of a delicious event that is held every year. No, I'm not talking about Minot's North Dakota State Fair - that line-up was announced a while back.
Ok then, I'm going to guess another HUGE summer tradition - The Red River Valley Fair- West Fargo?
That would be wrong. There is one awesome event that I have not TOUCHED ( if I did, I would need a few hundred napkins ) -  Happy Harry's Ribfest - YES RIBS and A Festival. This is held annually at the Fargodome parking lot, SO I would highly suggest you wear maybe a black t-shirt to cover up your greasy stains. Just recently added - a rock act that will blow away Fargo.
A four-day tasty festival featuring some of today's finest entertainers
The Ribfest kicks off on Wednesday, June 7th, Parmalee - a country music band will hit the stage - the following day Jimmie Allen will entertain the crowd, AND then get ready, just recently added FUEL will rock all the barbeque ribs eating hungry festival folks.
That will be on Friday, June 9th! The last day of the Ribfest is still without a show, but the act will be announced soon. Best known for their hit songs "Shimmer" and "Hemorrhage", this band has been at it since 1989. So make sure you put this on your calendar and bring some extra napkins!
---
LOOK: 25 things that have different names depending on where you live in the US
Sta



cker
compiled a list of 25 different things that have region-specific names using news, dictionary, and academic sources.
More From Super Talk 1270