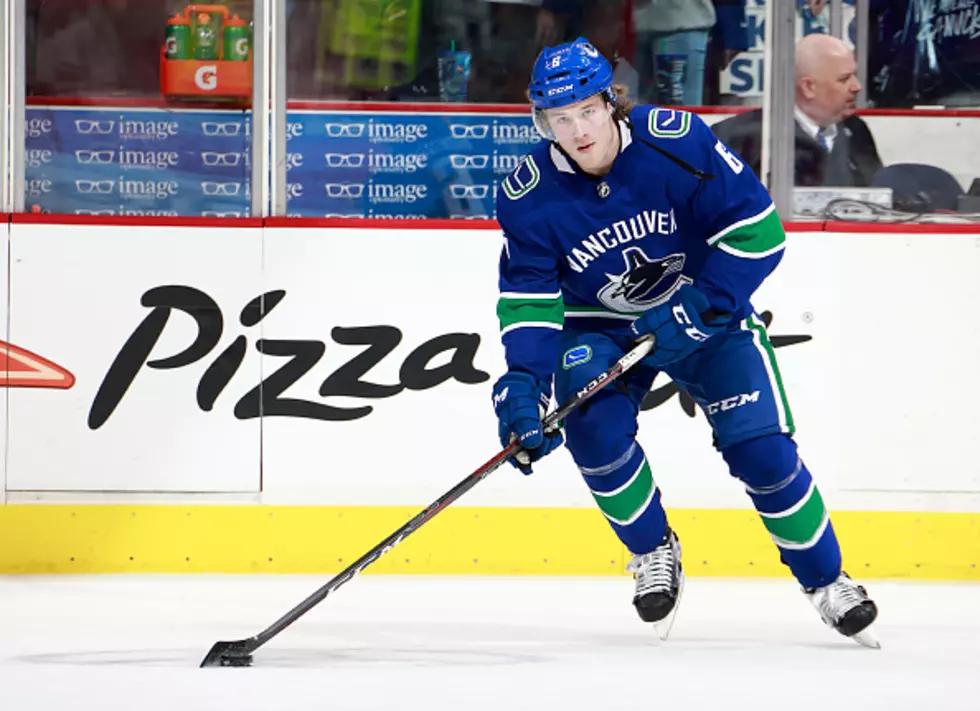 Former UND Star Brock Boeser is a Finalist for NHL's Top Rookie Award
Jeff Vinnick
Vancouver Canucks forward and former star at University of North Dakota, Brock Boeser, has been named as one of the top three NHL rookie nominees for the Calder Trophy.
The Calder Trophy is awarded to the top rookie in the NHL every year. The other two finalists for the award aside from Boeser are Clayton Keller of the Arizona Coyotes and Mathew Barzal of the New York Islanders.
Boeser finished his rookie campaign with 29 goals and 26 assists to total 55 points in just 62 games. Despite missing the final month of the season with a back injury, he finished the season tied with Daniel Sedin to lead the Canucks in scoring.
The Vancouver rookie was drafted out of UND in 2015 as he made his NHL debut very late in the 2016-2017 season. Boeser scored four goals in his first nine games in that short time after joining the Canucks.
The only Vancouver Canucks player to win the Calder Trophy is Pavel Bure. The odds-on favorite for this year's winner of the award is the Barzal from the Islanders. Barzal finished tied for 13th in the league in scoring this season with 22 goals and 85 points overall.
The winner of the Calder Trophy will officially be announced on June 20, 2018 at The NHL Awards presented by Hulu in Las Vegas.
Congrats to the former UND standout, Brock Boeser, on an incredible rookie season!
More From Super Talk 1270