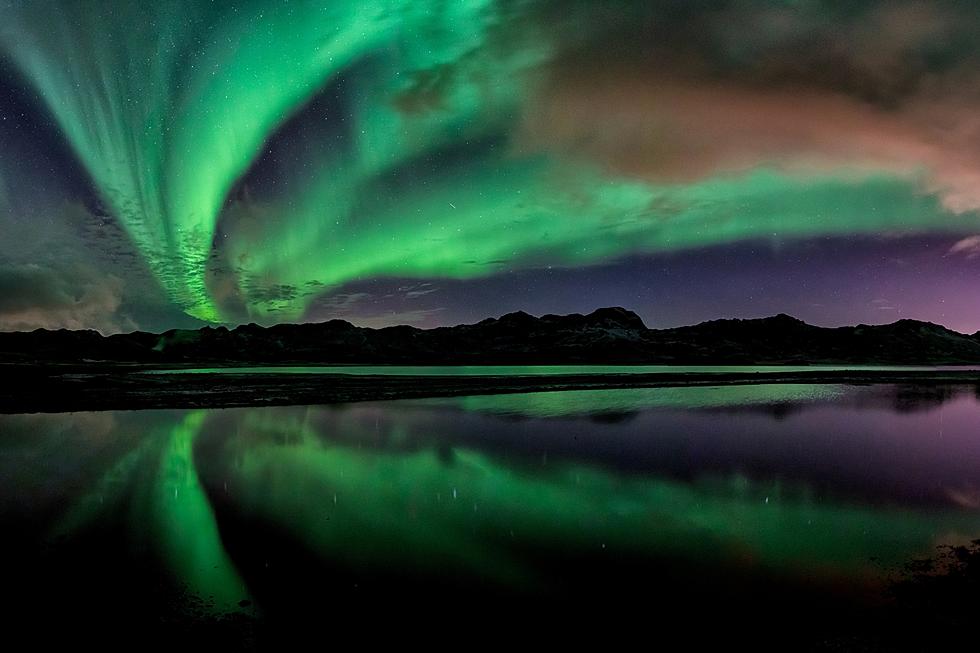 Free Light Show! Look To The Sky North Dakota & Minnesota
CANVA
Living in the northern part of the United States may have its downfalls. But there are some pretty amazing reasons to too. Aurora Borealis otherwise known as the Northern Lights often tops the list. For those living across Canada and the states bordering the northern United States, these sites have been showing off this week. It is speculated,
NORTHERN LIGHTS TONIGHT, Friday, February 17th, 2023
Could be our best chance to see them, according to Meteorologist Jacob Morse.
The great part of this report, is that Morse is speculating early in the evening, from sunset to just after midnight. Earlier in the week, Central Dakotas Severe WX Chasing captured these photos. CHECK them out, and their Facebook page as there is a fascinating timelapse of this week's Northern Lights.
According to The Weather Network, "the most dramatic views are expected Friday night, February 17th, 2023. They have reports that some skywatchers in the Prairies have seen already some fairly active auroras on display this week."
MLive.com has advised the state of Michigan to be on the lookout as well for the geomagnetic storm as it falls upon Earth, most likely giving quite the Northern Lights display.
BEST WAYS TO SEE THE NORTHERN LIGHTS
Leave the City Lights Behind: Get out of town, or near anywhere unnatural light may occur. No headlights. No streetlights. No flashlights.
Wide Open Spaces: Open prairies or landscapes that are not harbored by the views of buildings or trees.
Plan For The Right Time: Follow various fellow storm chasers or night-time photographers as they often have great leads as to optimum opportunities.
Regardless your evening plans, have your eyes WIDE OPEN looking to the North! #BeNDLegendary #NDLegendary
North Dakota's 15 Most Out in the Middle of Nowhere Towns
Movies Filmed on The Western Slope
Movies on the Western Slope
More From Super Talk 1270