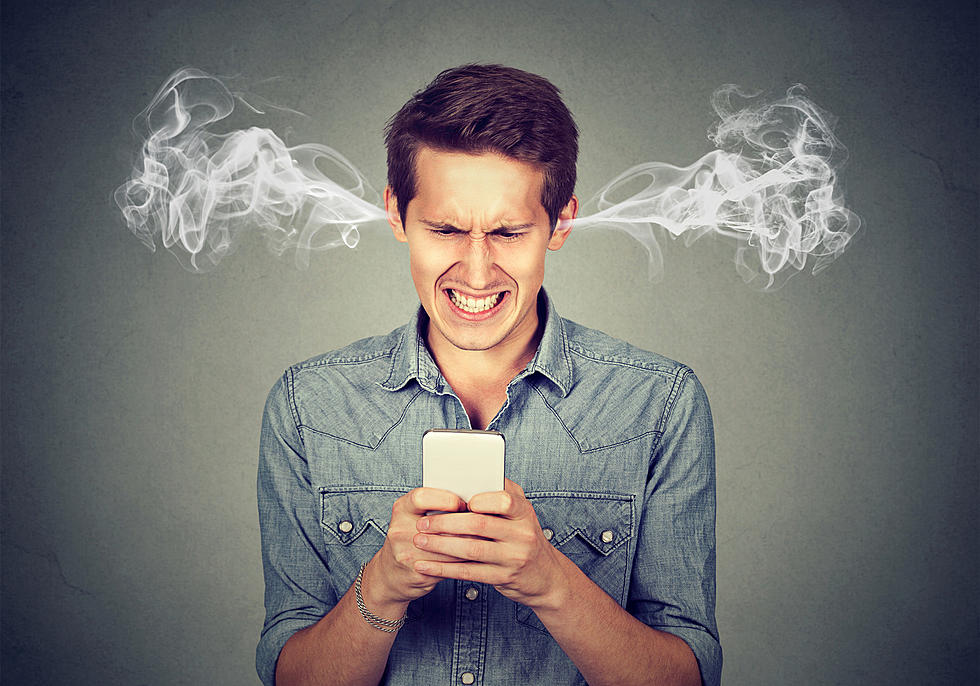 Hey BisMan/Minnesota-Imagine Making $$ Off Robo-Idiots (Calls)
SIphotography Getty Stock
I can pretty much say this with 99% confidence, I don't think there is a person that walks this earth that enjoys a Robocall
Maybe somehow RoboCop could come back to the big screen and take care of these pests. I just had my cell phone number change about 3 months ago and so far ( knock on wood ) I've had zero Robocalls, but I know several people here at work who are just plagued by this horror, some get as many as 6-7 per day.
What exactly is a Robocall?
Marlo Anderson and Steve Bakken were talking about this - during 'Tech Tuesday' on our sister station Super Talk 1270 AM  - 'Talk Of The Town' radio Show- "Robocalls are automated telephone calls that use computerized systems to deliver pre-recorded messages to a large number of recipients. They are often used for legitimate purposes, such as appointment reminders or service updates, but can also be used for scams and other fraudulent activities. If you have been receiving unwanted robocalls, you may be wondering how to go about cashing in on them".
Here are 5 things you need to do
!) Register your number on the National Do Not Call Registry
2) Keep a record of the calls
3) Contact the caller and ask to be removed from their list
4) Consider hiring an attorney
5) File a complaint with the Federal Trade Commission (FTC)
Here is a sample letter that can be used to make a claim:
Dear [Company Name],
I am writing to you regarding a robocall I received on [Date of Robocall] from your company. According to the Telephone Consumer Protection Act (TCPA), telemarketers are required to obtain prior express written consent before making calls using an automatic telephone dialing system. As I did not provide such consent, I am entitled to compensation for the robocall I received.
I would like to request that your company pay me the amount of $[Amount of Compensation] as required by the TCPA. This amount represents the statutory damages for a single violation of the TCPA, as outlined in the law.
Please note that I have kept a record of the robocall, including the date and time of the call and the phone number that appeared on my caller ID. If necessary, I am willing to provide this information to you as evidence of the violation.
I believe that it is in your company's best interest to resolve this matter quickly and without further legal action. I would appreciate your prompt attention to this matter and look forward to hearing back from you regarding the next steps.
Thank you for your time and attention to this matter.
Sincerely, [Your Name]
So....do you think all of the above is actually worth all the hassle?-----YES
Here is a perfect example:
Back in late 2021, Kristi VonDeylen of Oak Grove, Minnesota made over $40,000 off Robocalls - according to fingerlakes1.com "She used an online kit called Doc Compton's Turning Robocalls Into Cash she paid $47 for. VonDeylen has used the money she made to pay off debt, purchase a new car, and go on vacation. It took 2 years to collect the $42,000. Her first check was for $500 and took more work than she thought, but she said once she figured out how it worked it got a lot easier to cash in." I can't think of what must have been more glorious, the money or getting back at the Robo-Idiots.
---
LOOK: The 10 largest product recalls of the last decade
Estey & Bomberger, LLP compiled a list of the top 10 product recalls since 2007, ranked based on the number of product units recalled in the U.S.
More From Super Talk 1270