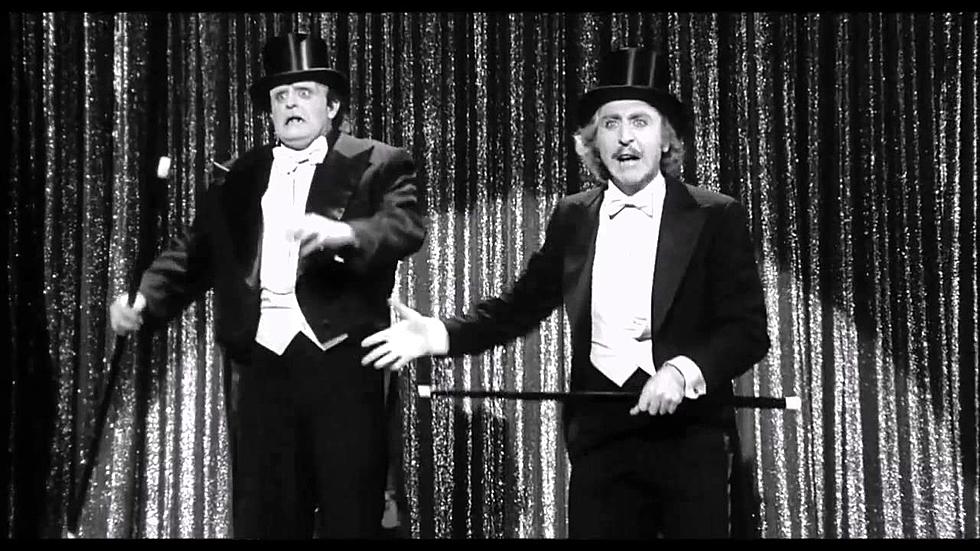 In Honor of Gene Wilder, 'Young Frankenstein' Is Coming Back to Theaters
20th Century Fox
It's difficult, maybe impossible, to say which of Gene Wilder's many performances is his best. He had the fastest hands in the West as Jim, aka the Waco Kid, in Blazing Saddles, he invited us into a world of pure imagination as the titular candyman from Willy Wonka & the Chocolate Factory, and he accidentally created a not-so-politically-correct Broadway hit in The Producers.
Wilder was a master of comedy, and now one of his greatest is coming back to the big screen. According to The Hollywood Reporter, Young Frankenstein, Mel Brooks' hysterical send-up of black and white horror films, will be in 500 theaters across the U.S. for one night only on October 5. Brooks will introduce the film with a live broadcast for Fathom Events in tribute to Wilder, where he's expected to tour the lot where Young Frankenstein was filmed and talk a little bit about what their friendship meant to him.
Young Frankenstein is one of Wilder's finest performances and one of Brooks' funniest films, and should be a staple for horror and comedy fans alike. This announcement comes right after AMC Theaters brought Blazing Saddles and Willy Wonka back to theaters this past weekend. The screenings of Young Frankenstein will begin simultaneously across the country at 8 p.m. ET / 7 p.m. CT / 6 p.m. MT / 5 p.m. PT, so if you're out on the West Coast, make sure to plan your day accordingly.
More From Super Talk 1270