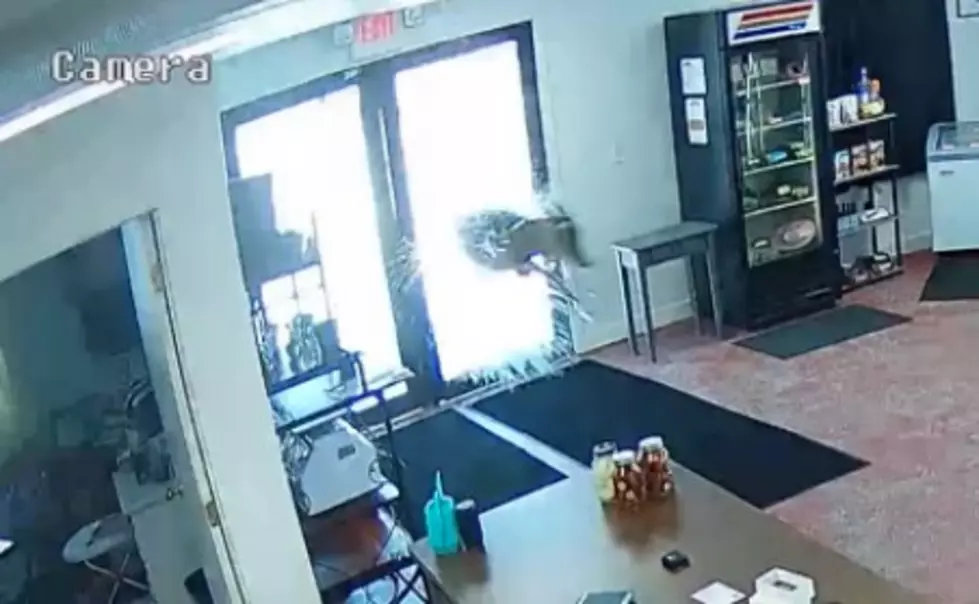 In MN-"Our Meat Is So Good It Delivers Itself" ( Insane Video )
"She Said Butcher Shop" Facebook
Ok, so the title of this story should have you intrigued just a tad...
...I know it grabbed my attention right away. Now, this is surely not the first time that an animal has jumped through a glass window, we have seen videos of it before, however, I am going to make a guess and say that ..(A) that this deer, cruising around Moorhead, Minnesota last Saturday morning, had no intentions on jumping through a glass window INTO a butcher shop and (B) After gaining his or her senses, it probably was a horrific site looking around and seeing what was behind the shop's display counters.
"She Said Butcher Shop" in North Moorhead
Interesting place, on their Facebook page it lists their address as 2103 5th Ave N, Moorhead - "the first female-owned and operated butcher shop located in North Moorhead"  - according to kvrr.com, there is a video on "She Said Butcher Shop" Facebook page - "...of a deer that came crashing through the front door and then got up and tried to exit out of a window. In the post, they wrote: "A deer decided to come in and warm up but realized it is a butcher shop and high-tailed it right back out." I tried to give them a call today but found out that they had quite a bit of damage as you can imagine.
What happened with the deer?
As of this moment in time, there was no word on the deer, except for the fact that he or she did find a way out, and did not end up in the freezer. As you can imagine their page was flooded with comments, one of which simply said their "...new slogan should be "our meet is so good it delivers itself" 

"She Said Butcher Shop" Facebook
---
25 richest families in America
---
LOOK: The oldest cities in America
Though the United States doesn't have as long of a history as some Old World countries, it still has plenty of historical charm.
Stacker
brings you a list of the 50 oldest cities in America.
More From Super Talk 1270