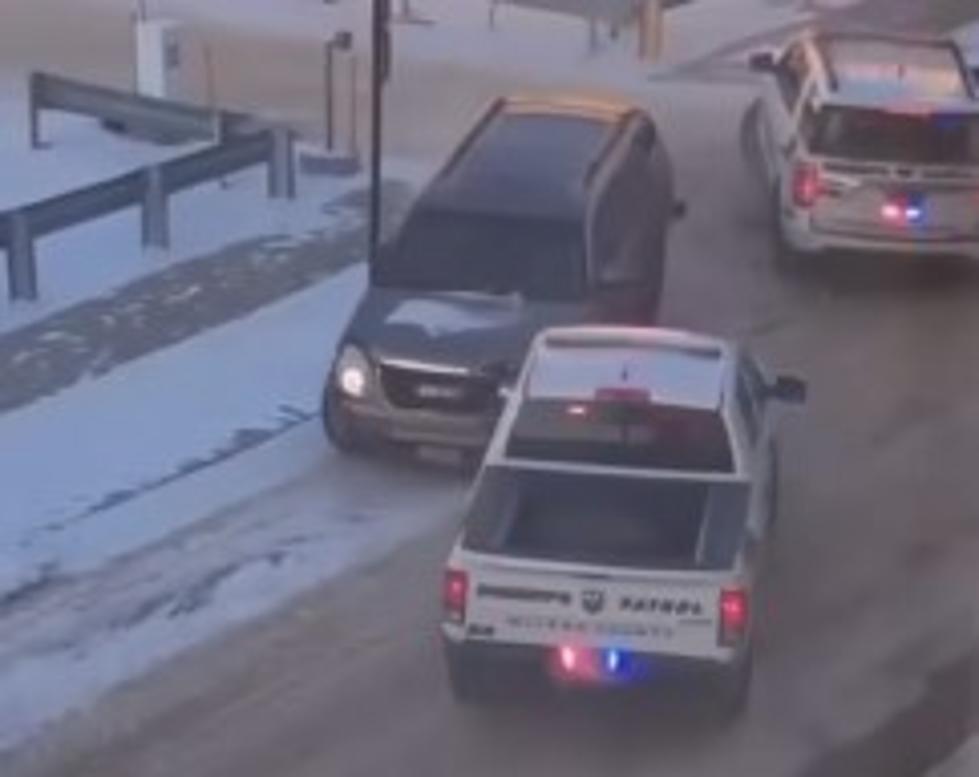 Minot's "Bumber Car" Police Chase ( INSANE Video )
North Dakota Going Blue
This is one of those patented "You won't believe it until you see it" stories
Just a random Saturday morning in Minot, North Dakota turned into a fierce police pursuit that involved cars ramming into each other ( kind of like bumper cars ) - shots fired, and a foot chase. Something you would expect to see in the movies was frighteningly real.
It all began last Saturday morning around 7:40 in McLean County...
...when police were trying to pull over a vehicle that was reported stolen. The driver of the car wanted no part of it and continued to refuse to pull over. This is when it became terrifying. According to kfyrtv.com "A release from Ward County Capt. Jason Kraft indicates that deputies joined colleagues from McLean County in pursuing a motorist fleeing from McLean County into Ward County on Highway 83 around 7:40 a.m. Kraft said a deputy tried to deploy a tire deflation device in the 5400 block of Highway 83, at which point the driver turned in the direction of the deputy and tried to run him over"
Shot fired
Watching COPS on TV is pretty accurate, I had a chance to go on a ride-along earlier this year with a Burleigh County Sheriff Deputy and I recognized many things that you see on the show, however, there is an uncertainty of being out there for REAL. When the deputy had to jump out of the way of the car coming towards him, he fired off two shots.
The madness continues into Minot
The chase continued into downtown Minot where the scene suddenly looked like a bumper car event.

North Dakota Going Blue
With a blink of an eye, the chase was over - "... officers arrested the 18-year-old man who was driving, and two of the three passengers fled on foot before they were apprehended" apnews.com added. Just another ordinary-turned-chaotic Saturday morning in Minot.
---
LOOK: The oldest cities in America
Though the United States doesn't have as long of a history as some Old World countries, it still has plenty of historical charm.
Stacker
brings you a list of the 50 oldest cities in America.
More From Super Talk 1270