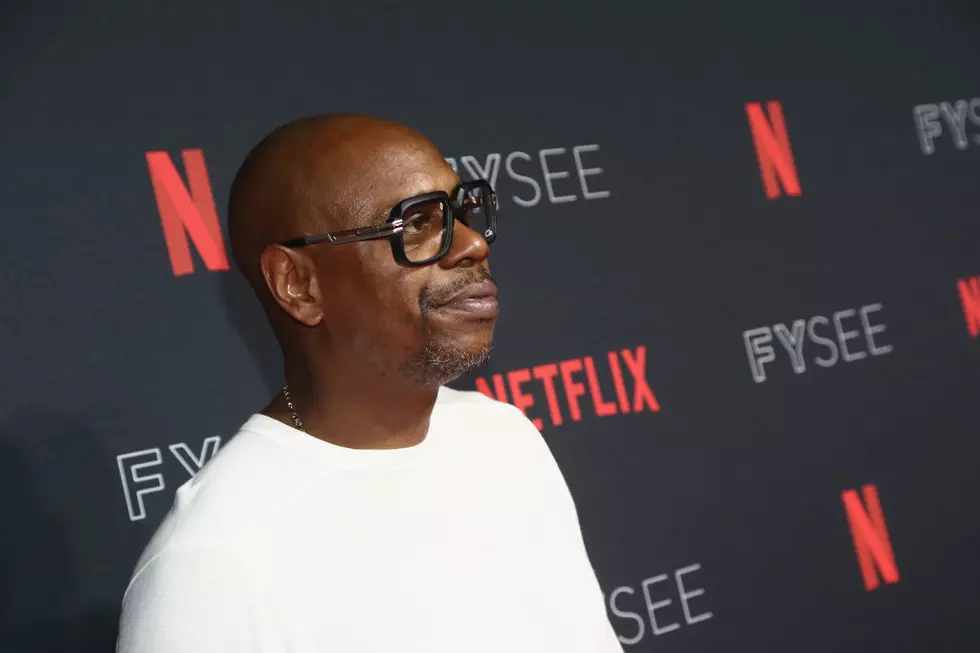 MN Venue Canceled Chappelle – Would He Get The Same In Bismarck?
Getty Images
I saw the headlines early this morning, and of course, my first thought was how would he do here in Bismarck?
Making a living being a comedian has got to be one of the toughest jobs in the world. Think about it for a second, the blanket fact is you can't make everyone laugh. Every audience is going to be different. Some people may have an illusion that they can just go out there and kill it, looks easy when you watch an accomplished performer command the stage. However, what you don't see are the hours, days, months, heck years they spend practicing their material. With social media so prevalent, streaming networks like Netflix can pick up one of your stand-up shows and make you a superstar, but it can also bring major controversy, just ask Dave Chappelle.
The Closer brought reviews and lost jobs for some people
Dave Chappelle is an established professional comedian, and entertainer. He has earned the right to earn the big money, his shows can demand a huge pay-out for him. They can also be canceled. You see some of his material is extremely edgy, he pokes fun at certain things that are either accepted or flat-out not. He fires out words put together on the transgender community, he makes transphobic remarks without batting an eye, and he does it all for several reasons, one of which is this -  "The more you say I can't say something, the more urgent it is for me to say it,... And it has nothing to do with what you're saying I can't say. It has everything to do with my right, my freedom, of artistic expression." according to deadline.com. When Netflix aired his special The Closer some staff members were actually fired over the protests for his attacks on the transgender community.
Last night in Minneapolis a well-known venue took a stand and canceled his scheduled show
Deadline.com reported that just hours before his show "...Minnesota metropolis' First Avenue, organizers pulled the plug on the sold-out show. Citing a backlash against Chappelle's perceived transphobic remarks, First Avenue management canceled his protested performance at the venue and moved him to the nearby Varsity Theater" So people still had a chance to see his act in person, but not at that theatre. Now you see why I started thinking, would Dave Chappelle be canceled here in Bismarck? Maybe one day we'll get a chance to find out.
---
See the Must-Drive Roads in Every State
More From Super Talk 1270