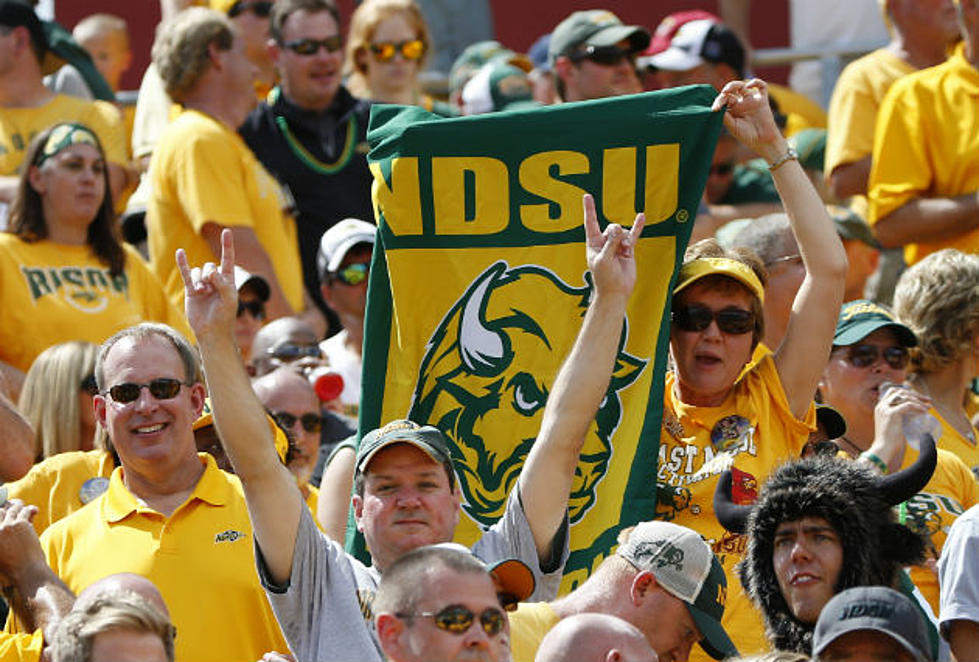 NDSU Dominates in Playoff Victory Over San Diego
The North Dakota State Bison had no problem with overmatched San Diego as the Bison advanced to the next round of the FCS Playoffs.
NDSU eliminated San Diego from playoff competition for the second straight season at the Fargodome as the Bison won, 38-3.
Easton Stick was efficient with his passing, as he threw for 3 touchdowns and 171 yards on just 9 of 16 while Bruce Anderson and Ty Brooks had a combined 200 yards rushing.
The Bison racked up points in their first three drives of the game. The first score was on a 19-yard pass from Stick to Seth Wilson to make it 7-0. After a San Diego punt, Stick finished off the next drive as he broke free for a 51-yard touchdown run to make it 14-0. The Bison defense would force a turnover on San Diego's ensuing possession and then settled for a 47-yard field goal from Cam Pederson, his longest of the season, to make it 17-0. They took that lead into the half.
Just like the first half, the Bison would put up points on their first three possessions of the half.
The first came on a 23-yard run from Ty Brooks to make it 24-0. The next came on a 48-yard catch and run from Anderson on a screen pass from Stick to make it 31-0. Stick would hit R.J. Urzendowski on the Bison's next possession from 13 yards out to make it 38-0.
Of course, the Bison defense did plenty of work as well. NDSU held San Diego to just 174 yards and forced 3 turnovers. San Diego finished 1-14 on third down.
NDSU advances on to the next round where they will host 7th seeded Wofford after they beat Furman, 28-10.
More From Super Talk 1270