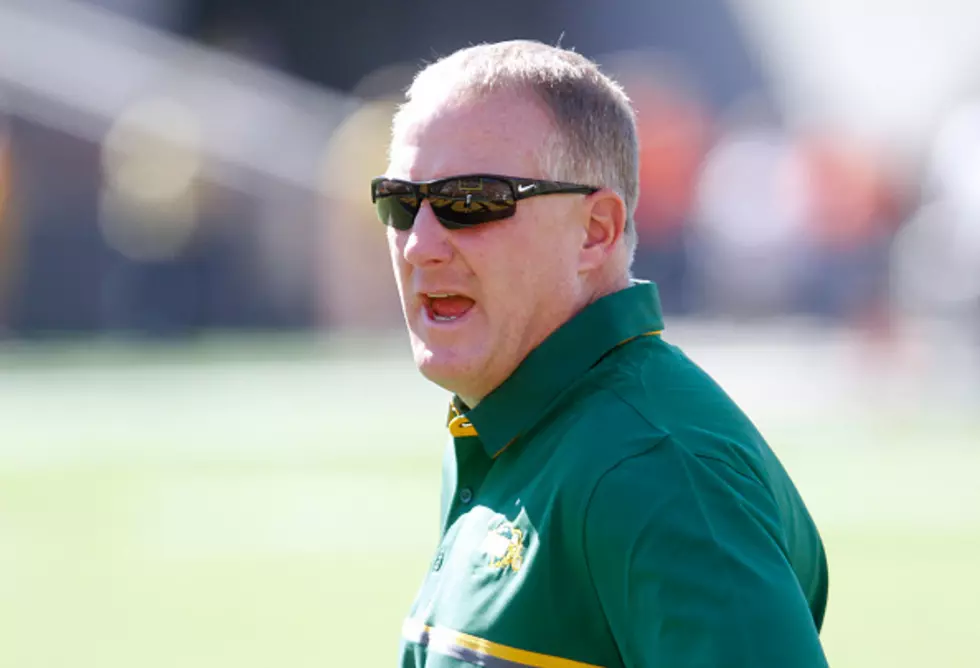 NDSU Head Football Coach Chris Klieman Gets Contract Extension
Getty Images
North Dakota State University has announced they are giving a two-year contract extension to head football coach Chris Klieman.
NDSU Athletic Director Matt Larsen made the announcement on Thursday that Coach Klieman would get a contract extension that will go through the 2023 season. The upcoming season will be his fifth year as head coach of the Bison and eighth overall.
Since 2014, Klieman's led NDSU to a 54-6 record, while also going 7-1 in the Missouri Valley Football Conference in each of those seasons.
Klieman arrived at NDSU in 2011 while serving as the defensive backs coach in his first season. Then, in 2012 and 2013, he was the Bison's defensive coordinator. All of NDSU's six FCS National Championships have come with Klieman on-board, along with seven straight Missouri Valley Football Conference titles.
Chris Klieman is a three-time finalist for FCS coach of the year (the Eddie Robinson Award) and in 2017, was voted the Bruce Craddock MVFC Coach of the Year.
More From Super Talk 1270