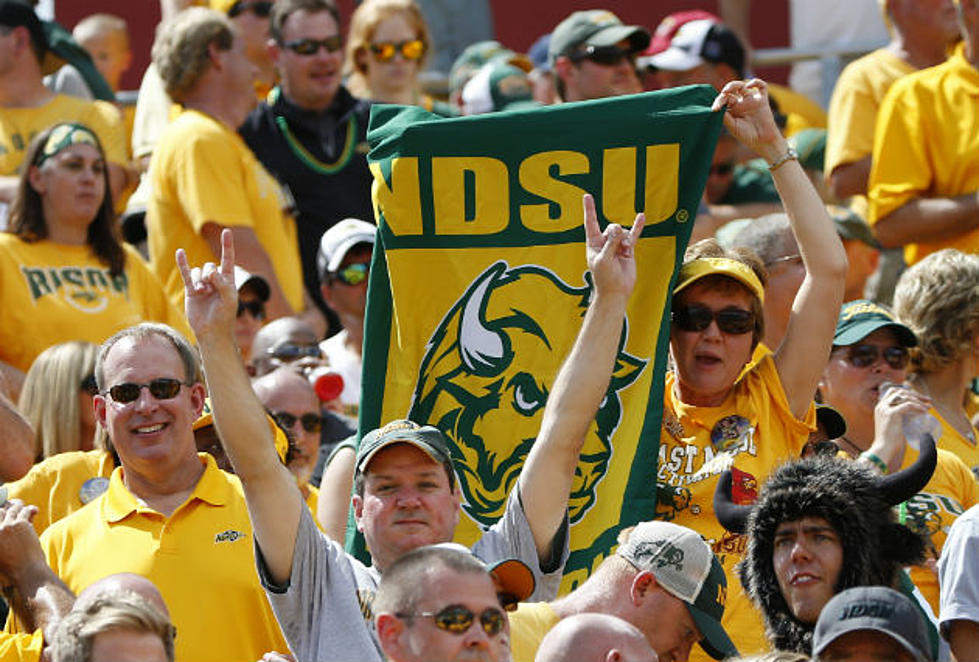 NDSU Stays Undefeated in Lopsided Victory Over South Dakota
TSM
The North Dakota State Bison took care of business early and often against the overmatched South Dakota Coyotes in a 59-14 blowout victory.
NDSU (8-0, 5-0) ran for 384 yards on 48 carries and racked up 560 total yards in an effort that felt very much over after the first 15 minutes of play. The Bison scored touchdowns on three of their first four first quarter possessions on a total of just nine plays to go up 21-0 before South Dakota (3-5, 2-3) could blink.
Easton Stick threw for two of those touchdowns and ran for the other. Stick finished with 179 yards passing, going 12 of 19 with three touchdowns and ran for two more scores and 79 yards on just 7 carries, including a 47-yard touchdown scamper in the third quarter.
Speaking of the ground game, Lance Dunn lead in rushing with 114 yards on 12 carries, while Ty Brooks added 72 yards on 10 carries, including a 35-yard run for a touchdown in the second quarter to make it a 28-0 lead as the rout was on.
The Bison led 35-7 at the half and coasted through the second half.
Receiving-wise, Darrius Shepherd led NDSU with 3 catches for 75 yards and Ben Ellefson caught two passes for 21 yards, both touchdowns.
Coyotes quarterback Austin Simmons was the bulk of their offense, throwing for 152 yards on 15 of 24 passing and an interception, while also running for 115 yards on 11 carries and adding a touchdown run.
NDSU will take on Youngstown State (3-5, 2-3) next Saturday at 2:30 p.m. at the Fargodome in the Harvest Bowl.
More From Super Talk 1270