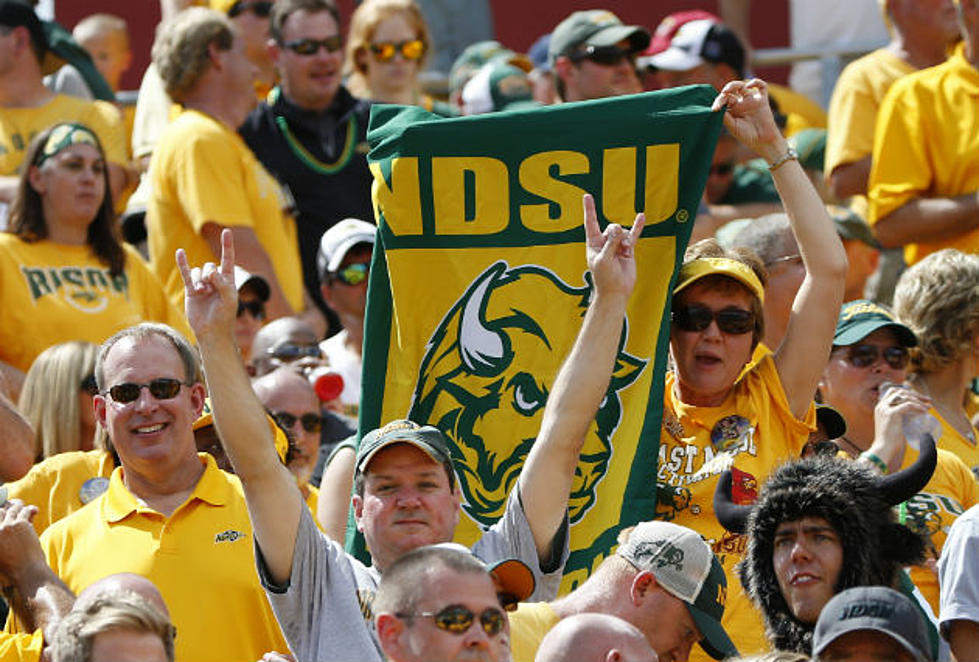 NDSU's Big Second Half Puts Away Northern Iowa
The North Dakota State Bison used a 23-point second half to beat a scrappy Northern Iowa team, 30-14 to remain undefeated.
After accumulating less than 100 yards of total offense in the first half, the Bison offense used touchdown drives of 75, 93, and after a Northern Iowa turnover, another touchdown drive of 26 yards to seal the game. The Bison defense did its part, holding the Panthers to just 157 yards of total offense while forcing 5 turnovers in the victory.
After a 7-7 halftime score, Ty Brooks' 22-yard touchdown run gave NDSU the lead for good. The Bison would force a turnover on Northern Iowa's ensuing possession, leading to a Cam Pedersen 31-yard field goal to make it 17-7.
Two offensive possessions later, NDSU added to their lead when Easton Stick found R.J. Urzendowski for a 31-yard score to make it 23-7 in the fourth quarter. The Bison's final score came on a 1-yard run from Bruce Anderson.
Anderson finished with 78 yards on 26 carries with the touchdown. Stick made his passes count when he could, as he was 8 of 23 for 136 yards, a touchdown, and 2 interceptions.
But the story of the game was the NDSU defense, forcing 3 fumbles and 2 interceptions, including a 27-yard pick six by Robbie Grimsley, which was the lone score for the Bison in the first half.
The Bison (8-0, 5-0) will play at South Dakota State next Saturday at 2 p.m.
More From Super Talk 1270