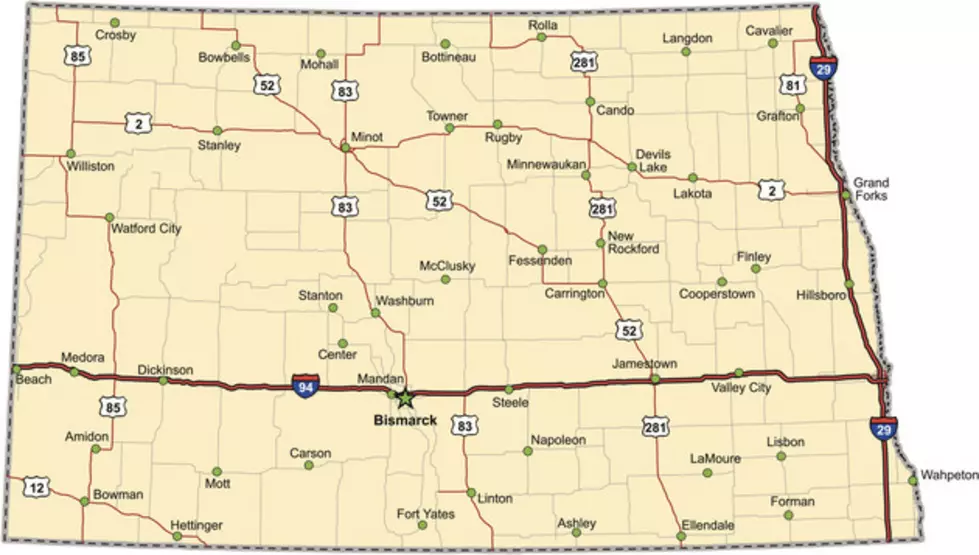 North Dakota Lawmakers Want Entire State in Central Time Zone
Jami Garrison
There are currently 11 North Dakota counties in the Mountain Time Zone. Those counties include Adams, Billings, Bowman, Golden Valley, Grant, Hettinger, Stark, and Slope, along with parts of Dunn, McKenzie, and Sioux counties. Those counties account for less than 10 percent of North Dakota's population at approximately 64,000 people.
According to the Billings Gazette, there are currently 12 legislators backing the bill, including Fargo Republican Rep. Jim Kasper, who has cited business growth as being an obstacle because of the current time zone difference.
Back in 1968, the North Dakota Department of Transportation was petitioned by Governor William Guy to place 14 counties south and west of the Missouri River in the Mountain Time Zone. However, a few of those counties have since petitioned to switch to the Central Time Zone since their residents were most likely to purchase goods and/or services in the Central Time Zone.
As recent as 2003, Morton County moved from the Mountain Time Zone to the Central Time Zone. Oliver County switched back in 1992 and Mercer County made the move in 2010.
More From Super Talk 1270