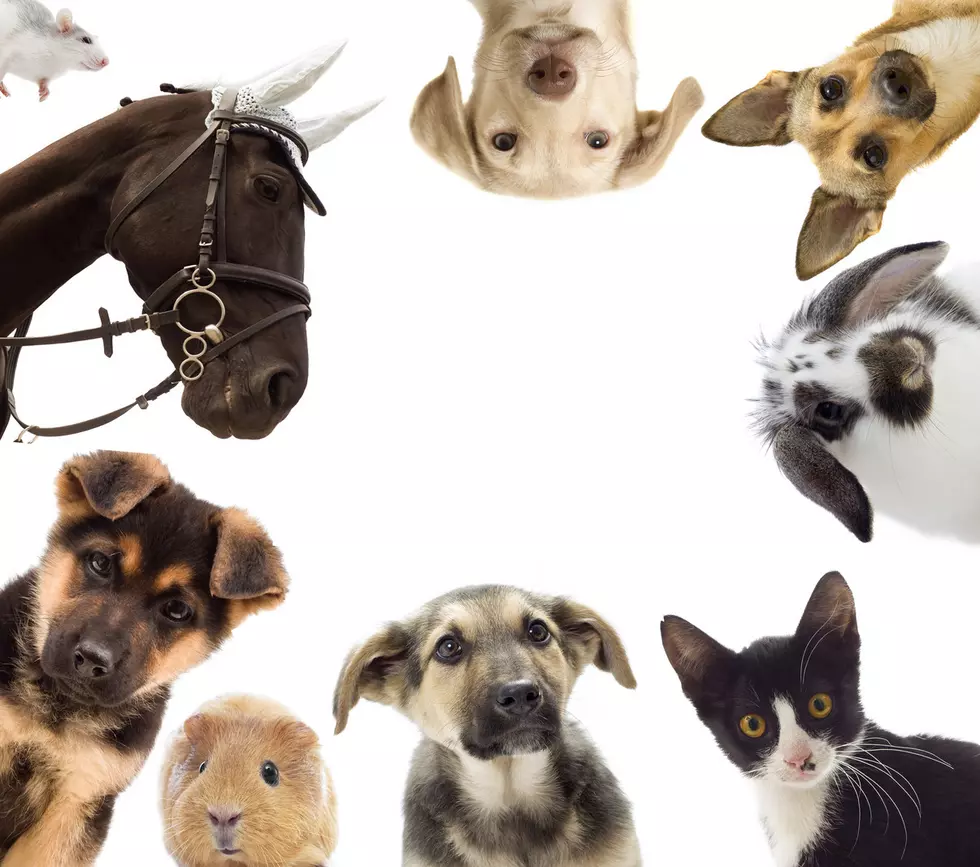 Can You Legally Bury Your Own Pet In North Dakota?
gurinaleksandr
So, there comes a time.  I've had so many critter companions and so many great tales to share for every one of them. Each eventually broke my heart. You must want to outlive your pets I suspect. Yet, that will mean many sad goodbyes.
But, can you bury them in the backyard?
Maybe I'm not as good at Google as I once thought.  Seems to me your pets fall under "livestock rules" when it comes to dropping them in the dirt. I know you don't consider them "pets".  Please, I've had plenty of "animal partners"...can we not argue for now? I'm just curious if you can legally bury your "fur babies" in the backyard.
From what I gathered, most likely you can...just dig 'em deep.
Let's start with the State designation..
Category 1 animals are those species generally considered domestic, or other species that are not inherently dangerous, that do not pose a health risk to humans, domestic or wild species, and do not pose a hazard to the environment as determined by the board. 

 

Category 1 includes turkeys, geese and ducks morphologically distinguishable from wild turkeys, geese, and ducks, pigeons, mules, donkeys, asses, ratites, chinchilla, Guinea fowl, ferrets, ranch foxes, ranch mink, peafowl, all pheasants, quail, chukar, hedgehog, and degus. 

 

Category 1 species do not require nontraditional livestock licensure, but must otherwise comply with laws and rules of the board.  Owners of pheasants, quail, and chukar are required to obtain a Permit to Possess, Propagate, or Domesticate (PPD) according to North Dakota Game and Fish Department regulations.  The PPD permit is issued through the Animal Health Division of the North Dakota Department of Agriculture.
Presuming then your domestic cats, dogs, hamsters, guinea pigs, and raccoons are Category 1 then you are good to go!  Not true. North Dakota, you can't have raccoons. We had raccoons in a cage growing up. I knew a guy in Minot, who had a raccoon that rode on his shoulder.  He was a dangerous dude and most likely dead by now.  I also had ferrets which also don't make the good domestic critter list either. Where to bury those animals? Quietly I guess.
Back to the question- can you just bury your dog in the backyard?!
Fine...
Call 811 before you dig because you'll have to go in deep.
Don't want to break any gas lines. So according to ND.GOV
North Dakota law (NDCC 36-14-19.3) states, "If the carcass of an animal which has died of a disease other than is specified in subsections 1 and 2, or from any other cause, it must be burned, buried, composted, or given to a licensed rendering plant within thirty-six hours, or must be disposed of by a method approved by the state veterinarian.

 

If the carcass is buried, it must be buried not less than four feet below the surface of the ground and covered with dirt to that depth.  No carcass may be disposed of along any public highway or along any stream, lake or river nor be buried near or adjoining any such place."

 

To paraphrase, the law states that animals that die for any reason must be disposed of in an approved method within 36 hours of death.

 

See https://deq.nd.gov/publications/wm/guideline14emergencywastedisposalvariancenotificationdeadordiseasedlivestock.pdf for an explanation of site selection and specifics for carcass disposal.

 

An additional approved method of disposal not stated in the law is in an animal-approved landfill.
Producers should contact the landfill to make arrangements before delivering carcasses. For a list of landfills approved to receive carcasses, please contact the DEQ

North Dakota State University has a webpage on carcass disposal at https://www.ag.ndsu.edu/pubs/ansci/waste/nm1422.pdf.
OK...so seriously, what about pets? (I know..."life partners")
Are they eligible for being dropped four feet under? Or in "animal-approved landfills?"  Here says tilth.com...whatever that may be...
North Dakota
In North Dakota, you are allowed to do pet burials as long as any type of disease did not infect the animal; you must also bury it 3 feet underground and avoid water lines. For more information, please visit this resource page or contact local authorities.
I couldn't find anything that said no you couldn't. There is currently a Bismarck pet cemetery and a separate and terrible story of a former Bismarck pet cemetery where things went bad.  I'd supply you with the links for that...but it's a really sad story.
Google it if you must.
Am I wrong? It seems you can plant your "pets" almost anywhere you like.
Please share any city regulations you know of...I assumed there would be many.
---
17 North Dakota Pets That Are Kinda Disappointing.
Maybe we just were not meant to be...
20 Adoptable Dogs From Miles Of Love
Here are some (not) of the adorable floofs you can adopt today.
Hundreds Of Dead Animals Found In Bismarck Hotel
Dead Animals Found In Bismarck Hotel
More From Super Talk 1270