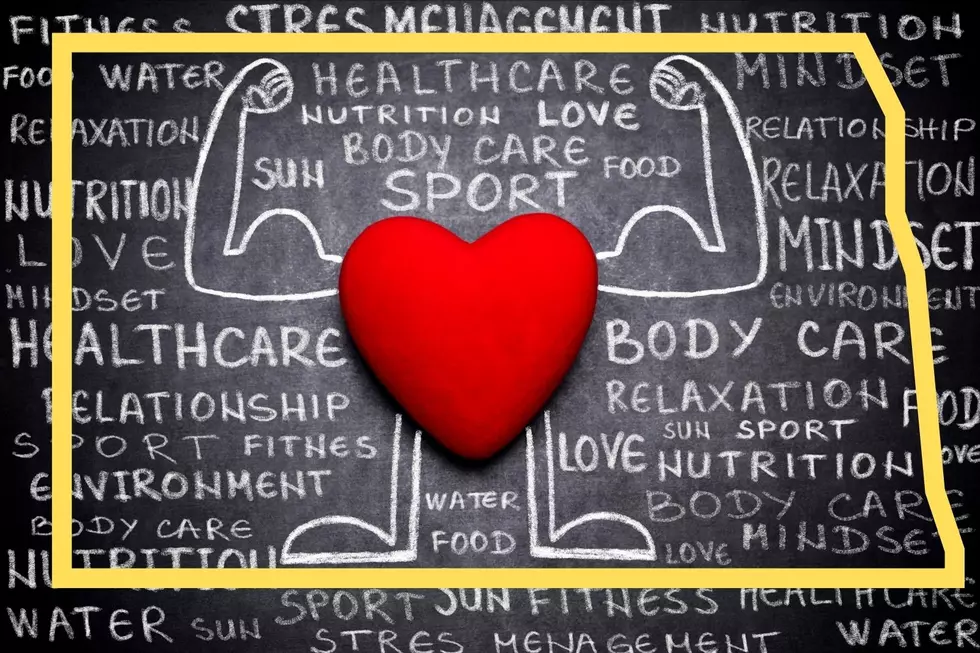 Raise A Glass Because This Is Where ND Ranks
CANVA
Trends have certainly changed in the past few years.  After the pandemic, we have all re-evaluated HOW WE ARE "LIVING" OUR LIFESTYLE. Maybe it is the after-effects that we are evaluating, aka the pandemic 15 (15 pounds gained).
---
So where are the healthiest places, the healthiest states?  According to Nice RX newly released study that measures binge drinking, obesity, tobacco use, registered and attended fitness classes, and a few other factors...
---
THE TOP 10 HEALTHIEST STATES (We may not personally agree with the list, LOL)
10.  Oregon - The Beaver State
9.  California - The Golden State
8.  New Hampshire - The Granite State
7.  New York - The Empire State
6.  Colorado - The Centennial State
5.  Connecticut - The Constitution State
4.  Vermont - The Green Mountain State
3.  Utah - The Bee Hive State
2.  Massachusetts - The Bay State
1.  Washington - The Evergreen State: THE MOST HEALTHY
---
THE TOP 10 LEAST HEALTHY STATES
(Remember - we do not necessarily agree with their findings!)
10.  Missouri - The Show Me State
9.  Indiana - The Hoosier State
8.  Iowa - The Hawkeye State
7.  Oklahoma - The Sooner State
6.  Arkansas - The Natural State
5.  West Virginia - The Mountain State
4.  Kentucky - The Bluegrass State
3.  Alabama - The Yellowhammer State
2.  Mississippi - The Magnolia State
1.  Louisiana - The Pelican State: THE LEAST HEALTHY
This is all fine and dandy, but where does North Dakota rank in all of this?
Well, congratulations North Dakota!  Raise A Glass
It appears that we are celebrating with a beer in our hand and making a toast.
---
North Dakota ranks #1 for its consumption of beer and we have even been crowned the beer drinking champions.  It is amazing how much we consume, 45.8 gallons per capita!  Cheers to you our NoDak brothers and sisters!
---
WANT TO CHANGE THIS STATISTIC??? HERE YA GO!
EASY Lifestyle Choices
Never Seems Like There's Time...
KEEP IT SIMPLE
---
READ ON: See the States Where People Live the Longest
Read on to learn the average life expectancy in each state.
What Drives Your Partner Crazy?!?
We riding right alongside you, there are things we love and respect about one another...
Yet things we wish we could change!
More From Super Talk 1270