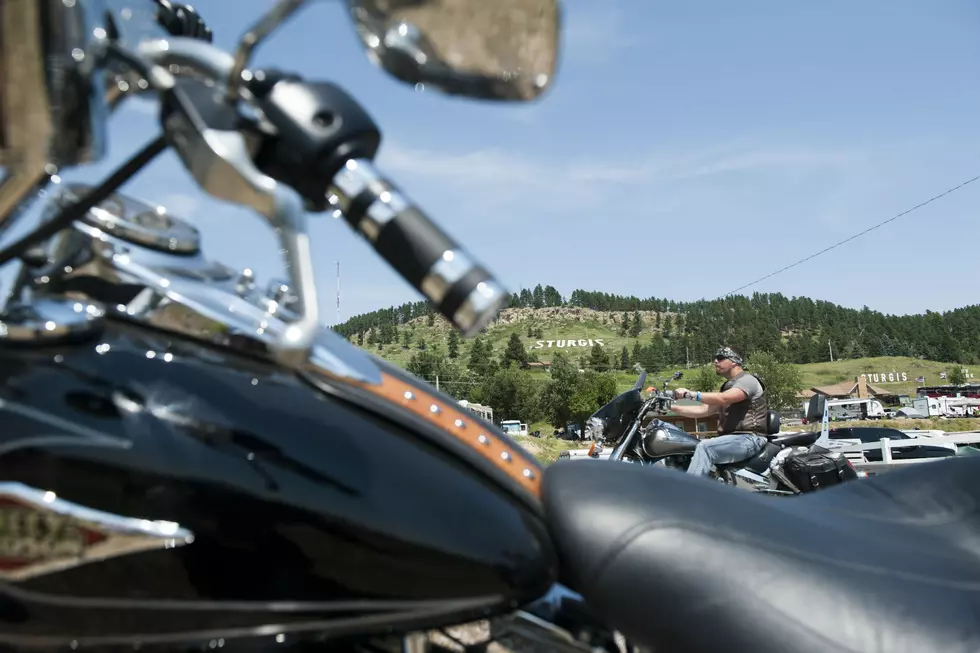 Sturgis Death Toll at Eight [UPDATED]
Sturgis_ Andrew Cullen/Getty
The number of fatal crashes at this year's Sturgis Motorcycle Rally in the Black Hills of South Dakota has risen to eight.
The South Dakota Department of Public Safety reports the crashes have killed people from South Dakota, Texas, Maryland, Utah and Indiana. According to the department's daily "Rally Tally", "a 2016 Volkswagen Tiguan was eastbound on U.S. Highway 16 just after 7:10 a.m. Thursday near Custer when the driver lost control of the vehicle and went into the ditch." (KSFY)
The state of the final victims wasn't immediately released, as of Sunday afternoon. There were two fatal accidents in roughly the same time period at last year's rally.
The Rapid City Journal says two people, a man from Port Arthur, Texas and a woman from Pierre, South Dakota, died Wednesday in motorcycle-related accidents.
Sturgis police told the Journal aside from the handful of fatalities, city law enforcement "matters have been relatively quiet, with illegal parking and misdemeanor drug arrests seeing the largest increases over a year ago."
The 10-day rally ended Sunday.
More From Super Talk 1270