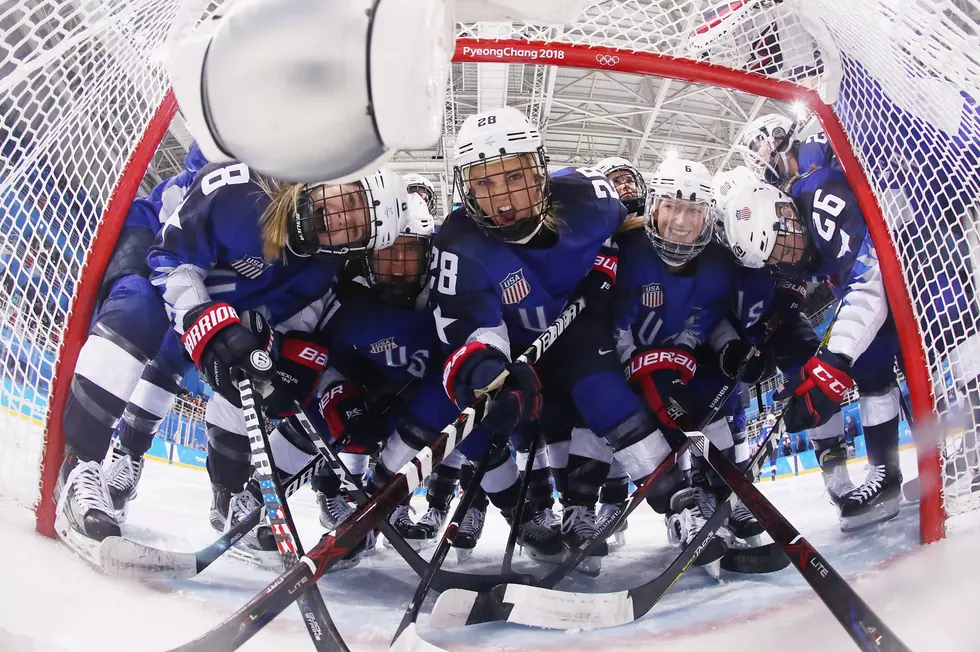 USA Women's Hockey Team is Crushing it Right Now
Bruce Bennett, Getty Images
The USA Women's Hockey Team, including two North Dakotans, are making it happen!
With the freezing weather that occurs in town this time of year, it's easy to sit on the couch and watch the Olympics. Normally, I would gravitate to the snowboarding competitions which are pretty cool...even curling. Who could forget freestyle skiing? But for some reason I'm captivated by the incredible run our women's hockey team is making this year.
While the men's team is currently in the quarterfinals and getting all of the press, the women's team has been quietly dominating and is poised to pick up their first gold medal since 1998.
The cool thing about this team is that it has North Dakota's own Lamoureaux twin sisters Monique and Jocelyne . Not as violent as the Hanson Twins in the movie 'Slap Shot,' but definitely a factor on the ice. More about them here.
So, it's Team Canada vs Team USA in the finals this Wednesday night on NBC at 10 pm! I took the over on the USA Gold medal count so come on Girls take it home!
More From Super Talk 1270