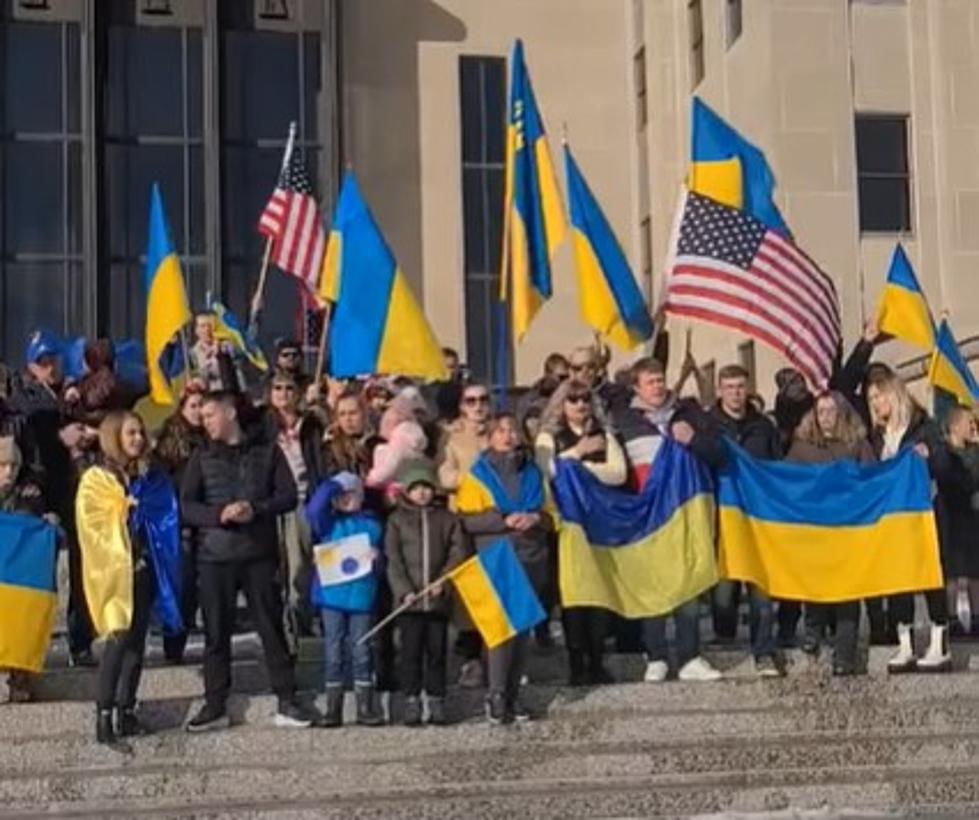 Waving Their Flag 5,251 Miles Away From A Tense Ukraine
Little Odessa Facebook
Owning her very own store here in Bismarck, her heart and soul is in pain over what's happening in Ukraine
I had the pleasure to talk to Mirbla Punga on the phone just last November. She was beaming with pride and telling me all about her charming new grocery store ( 231 West Broadway ) that had opened its doors to Bismarck. Mirbla and her family have been in Bismarck for over 9 years, they are from Moldova, and in her store, she graciously introduced us all to such foods as dairy, sweets, deli items. All products from Ukraine, Russia, Germany, France, and other countries. A wonderful gift to Bismarck.
Trouble and worry involving family living in Ukraine
Imagine what it's like being so far away from home and hearing all about disturbing conflicts that have turned dangerous. The tensions have been building, and just recently Russia invaded Ukraine. There are those that live in Bismarck that has family going through turmoil. According to kxnet.com "They gathered Sunday at Little Odessa in downtown Bismarck, before parading around the city with Ukrainian flags showing their support". The Facebook video from Little Odessa shows a crowd gathered at the rally in support of their loved ones - "...their families in Ukraine need help and conditions are intense. Many families there don't have food, water, or a way out and are afraid of what Russia's president may do next" kxnet.com reported.
Bismarck citizens lend a hand
It goes without saying that if someone we have come to care for here in Bismarck, this town will do what we can to lend a hand. Some donations were raised and a Ukraine flag was sewn in their honor.  Let's all keep good thoughts for Mirbla and anyone who may have ties with Ukraine.
Little Odessa Facebook
---
LOOK: Here are the best lake towns to live in
Many of the included towns jump out at the casual observer as popular summer-rental spots--the Ozarks' Branson, Missouri, or Arizona's Lake Havasu--it might surprise you to dive deeper into some quality-of-life offerings beyond the beach and vacation homes. You'll likely pick up some knowledge from a wide range of Americana: one of the last remaining 1950s-style drive-ins in the Midwest; a Florida town that started as a Civil War veteran retirement area; an island boasting some of the country's top public schools and wealth-earners right in the middle of a lake between Seattle and Bellevue; and even a California town containing much more than Johnny Cash's prison blues.
More From Super Talk 1270