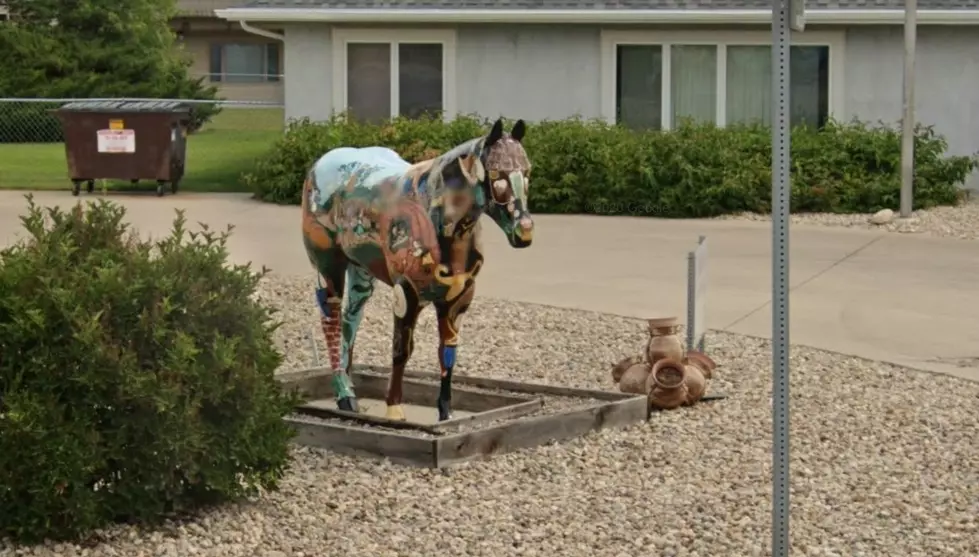 5 Things In North Dakota That Make You Do A Double-Take
Google Maps
So exactly what is a "Double-Take?"
I'll try and describe what it means in my own words, ahhh let's say you are out and about in Bismarck/Mandan on a hot summer day, and you look over and see someone walking a cat on a leash. Your brain tells you almost instantly that what you saw was definitely not something you see every day, or in your life for that matter - so you look over real quick again ( a double-take ) just to make sure you're not going crazy. I was thinking this morning about how many things we/us/I come across in North Dakota that cause us to do a patented Double-Take.
1) Driver's Education
So how many times have we come across this situation where a young student is trying to learn how to drive - we see the sign on the car which shouts out ( kind of ) "Beware of swerving"
2) Goofy Disc Jockey Throwing Out The First Pitch At Larks Game
So we see this in almost every ballpark around the country... for instance, when the Bismarck Larks invite out someone from a radio station to "throw out the first pitch" - you have to do a Double-Take because USUALLY the ball will wind up over the catcher's head, or a 45 bounce hopper that will eventually cross home plate two minutes later.
3) Someone Wearing A NDSU Jersey Walking Around Grand Forks
I ALMOST was fooled by this. When I first moved out to Fargo, from California, my old roommate tried to convince me to wear a North Dakota State Bison jersey when I drove to Grand Forks for the first time. He said "Oh they are HUGE Bison Fans out there..." SO now I know to do a Double-Take when I see someone doing that.
4) Sunset On The Missouri River
Ok....so this is a reach, but come on, WHO wouldn't do a Double-Take of the gorgeous sunsets while you are on board the Lewis & Clark Riverboat?
5) The Hidden Horses Statues
Well I have to be honest with you, I just found out about this through Hot 97.5's Andi Ahne - The Hidden Horses statues are in certain areas around BisMan, and apparently Minot too - Here is one not far from Pebble Creek Golf Course. For sure if you spot this on your own, you WILL do a Double-Take!
More From Super Talk 1270