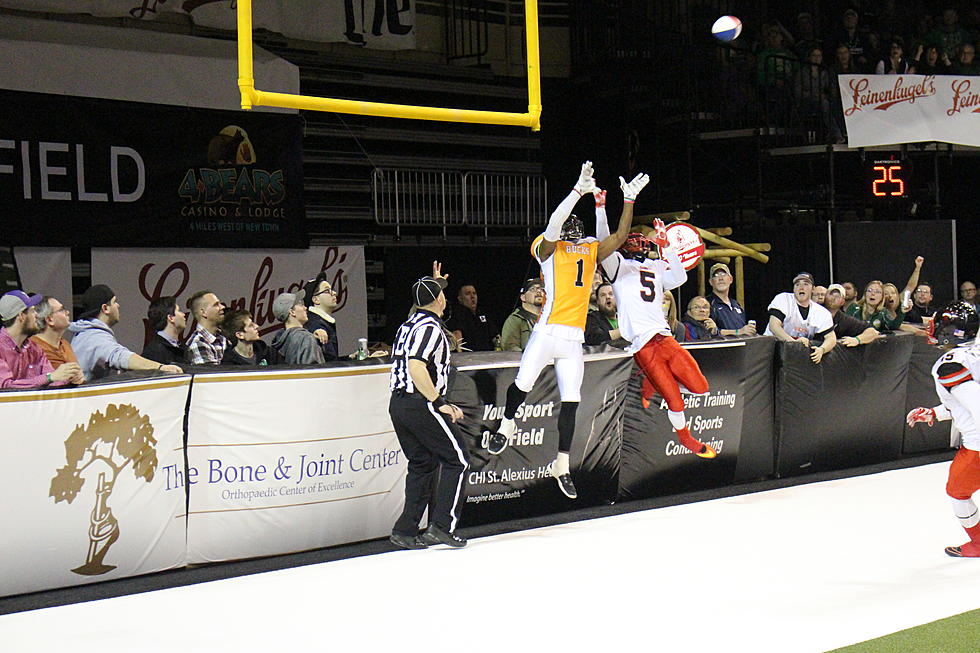 Bismarck Bucks Dismiss Head Coach
TSM
According to KFYR, Richard Davis has been dismissed from his head coaching position for the Bismarck Bucks.
The reason for the dismissal of Davis is currently unknown. However, the Bismarck Event Center staff has been informed that Richard Davis is no longer involved with the Bismarck Bucks. The professional indoor football team was started last year by Davis and his wife, Judy.
The head coaching duties will be turned over to Offensive Coordinator Paco Martines on an interim basis.
The team is currently 3-2 and in third place in the North division of the Champions Indoor Football standings. They are one game back of both the Sioux City Bandits and Salina Liberty with seven regular season games remaining on the 2018 schedule. The Bucks will host the Salina Liberty this Saturday (April 21st) at the Bismarck Event Center.
We'll continue to update this story as more information becomes available regarding the dismissal of Richard Davis from the Bismarck Bucks.
More From Super Talk 1270