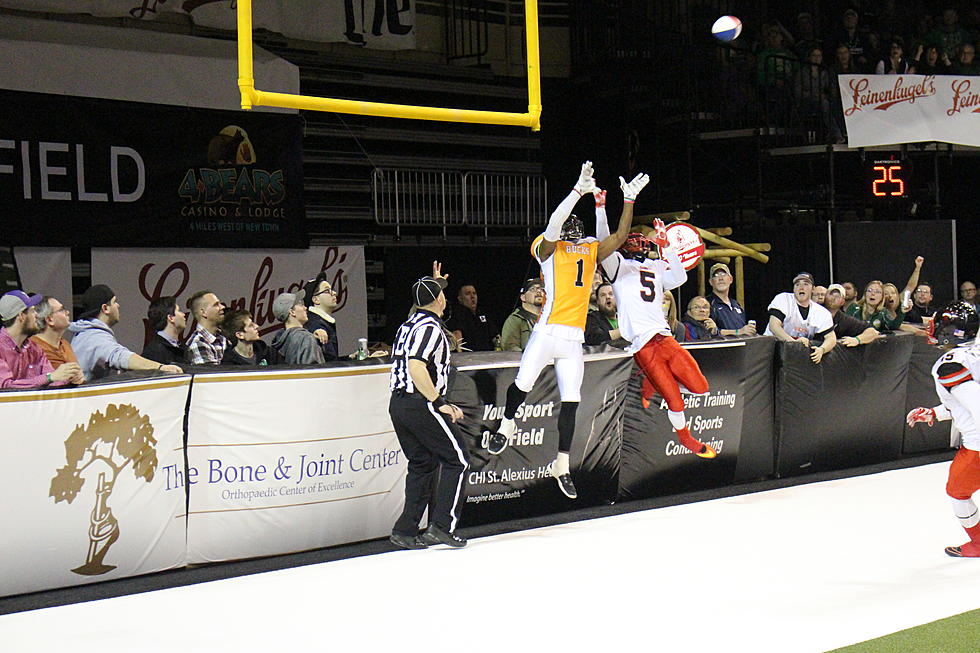 Bismarck Bucks Release 2018 Schedule
TSM
The Bismarck Bucks Arena Football team will return to the Bismarck Event Center for another season beginning in March 2018.
The Bucks announced the release of their 2018 schedule on Oct. 12 on social media.
The home schedule looks like this:
Fri. March 9 vs the Kansas City Phantoms
Friday March 30 vs the Sioux City Bandits
Saturday April 7 vs the Omaha Beef
Saturday April 21 vs the Salina Liberty
Saturday May 5 vs the Quad Cities Steam Wheelers
Saturday May 12 vs the Omaha Beef.
Times of the games were not listed but last year all the games started at 7pm.
You can see the full schedule on the Bucks website. The only home opponent that the Bismarck Bucks did not face is the Quad Cities Steam Wheelers. The Steam Wheelers are new to the Champions Indoor Football League this year. (The Quad Cities are located on the border of Iowa and Illinois... their home games are played in Moline, IL).
In 2017, the Bucks finished the season with a 5-8 record. They finished fourth in the North Division and secured a spot in the playoffs before losing in the first round. The Bucks were the only team in the entire Champions Indoor Football League to secure a spot in the playoffs with a record below .500.
More From Super Talk 1270