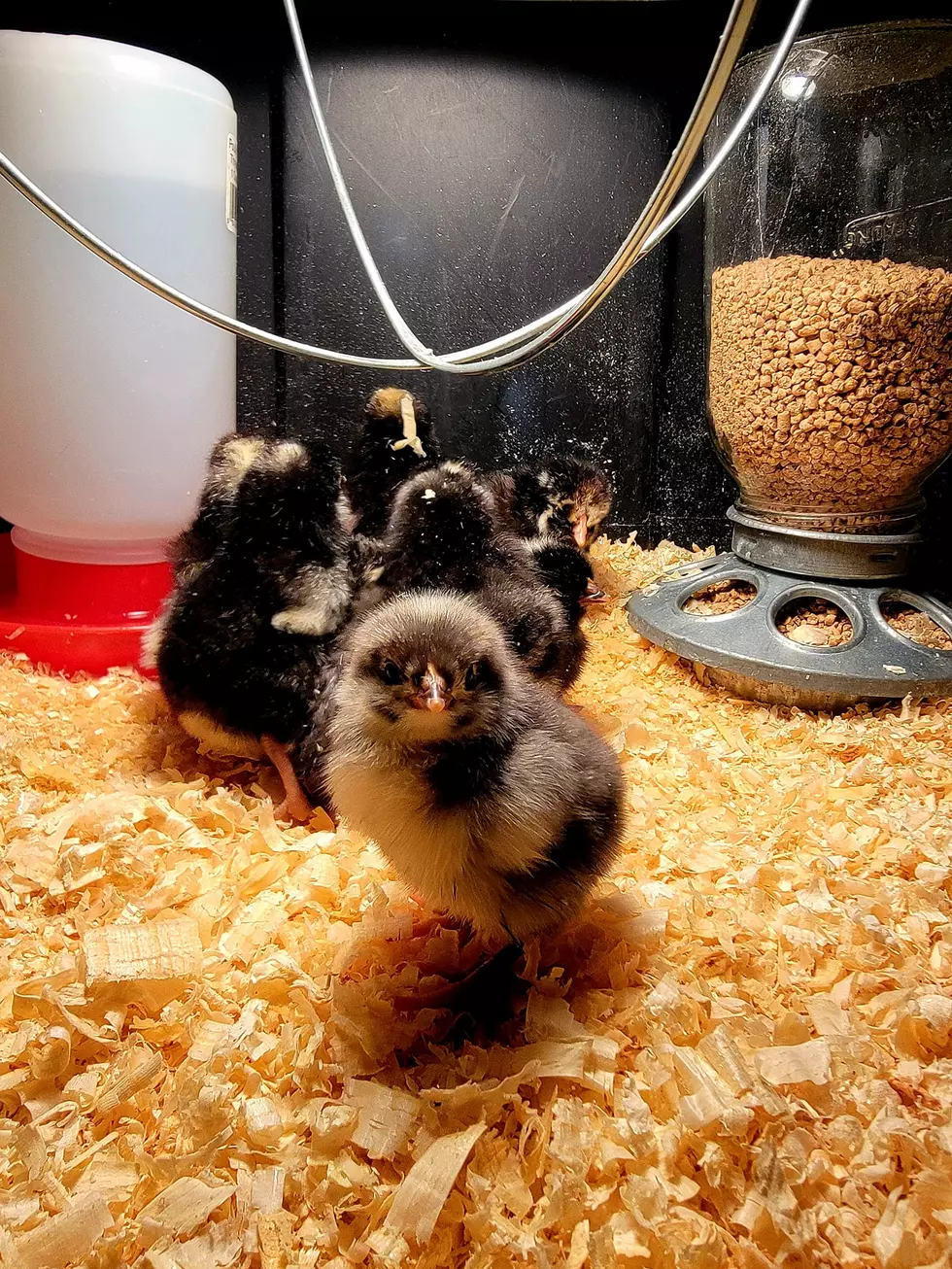 Bismarck's Population Boom – Chicks Everywhere
Jaime Cruz Facebook
I have to tell you, Jaime Cruz sure was right
This is an update from a story I wrote back on April 5th - "A True Bismarck Hero - Saves The Day For A Pre-School Class Room"  - I'll be quick, Jaime Cruz is a preschool teacher at Early Childhood Center. Every year her class has a tradition - "Spring Chicken Hatch", they were all prepared to embark on another one when their incubator ( of 30 years ) ceased to work. This is where the hero stepped in, Thomas Teske bought a brand new machine out of his own money and handed it to Jaime. The project was ON again. She told me on the phone back then that it's a "21-day life experience..."
Just a part of the 23 students making sure the incubator is doing its job!
 Just 5 days ago ( April 21st ) there were wonderful sightings of life stirring
"Our classroom's yearly "Spring Chicken Hatch" seems to be well on its way! The children examined the eggs today, and what do you know, quite a few of the eggs are clearly viable. We got to witness the chickens inside moving!" Jaime posted on her Facebook. The anticipation of little fluffy chicks soon to be tip-toeing around the classroom was exhilarating.SO Jaime told me back on April 5th, THE day her kids were beginning a new adventure, that "21-days later" there would be signs of joy, chirping around their new home "Troll Land" ( the nickname for her classroom ) ...and sure enough she was right. This is what she posted on her Facebook last night :
"The Troll Land chicks from ECLC have hatched! 9 chicks and counting...
Cheers to new life and the joyfulness of being a part of it.
Welcome To Bismarck!
---
See How School Cafeteria Meals Have Changed Over the Past 100 Years
Using government and news reports,
Stacker
has traced the history of cafeteria meals from their inception to the present day, with data from news and government reports. Read on to see how various legal acts, food trends, and budget cuts have changed what kids are getting on their trays.
More From Super Talk 1270