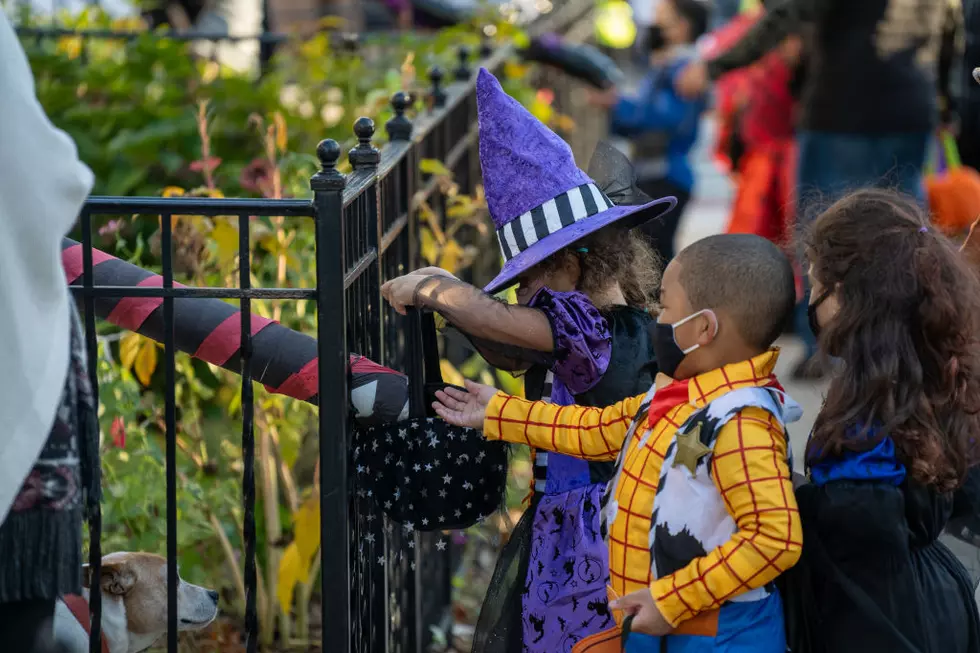 Bismarck's Zoo Boo: 4 Things You Need To Know Before You Go
David Dee Delgado/Getty Images
Zoo Boo is a spooktacular-howling good time at the Dakota Zoo in Bismarck, North Dakota.  This year's event will take place this Saturday, October 29th from 1 to 4 pm.  It is so nice to see this safe and fun trick-or-treating experience back in the community.  If you remember, two years ago Zoo Boo was canceled do extremely cold weather.
Last year's Zoo Boo was on but the weather was pretty chilly.  I remember my co-worker was decked out in his duck hunting gear and dressed for the elements and I wasn't.
Temps this year are expected to be pretty darn nice for the end of October.  Look for high temperatures in the mid-50s and even the wind will be tolerable with south winds 10 to 20 miles per hour.
Number One:  You are more than welcome to view and enjoy the animals while you trick-or-treat.  I'm looking forward to seeing the penguins at Dakota Zoo (something I haven't seen yet).
Number Two:  The event cost is only $5.00 per person and includes adults.  Children must be accompanied by an adult.  The admission fee applies to both members and non-members alike.
Number Three:  The money raised is a fundraiser that will go directly back to the animals at the Dakota Zoo.
Number Four: This year at Zoo Boo there will be treat booths, spooky destinations, concessions, and more.
Here's a look at some of my favorite Dakota Zoo animals from a recent visit.
My Favorite Dakota Zoo Animals
---
8 Snakes You Could Encounter In North Dakota
Popular Child Stars From Every Year
Below,
Stacker
sifted through movie databases, film histories, celebrity biographies and digital archives to compile this list of popular pint-sized actors from 1919 through 2021.
More From Super Talk 1270