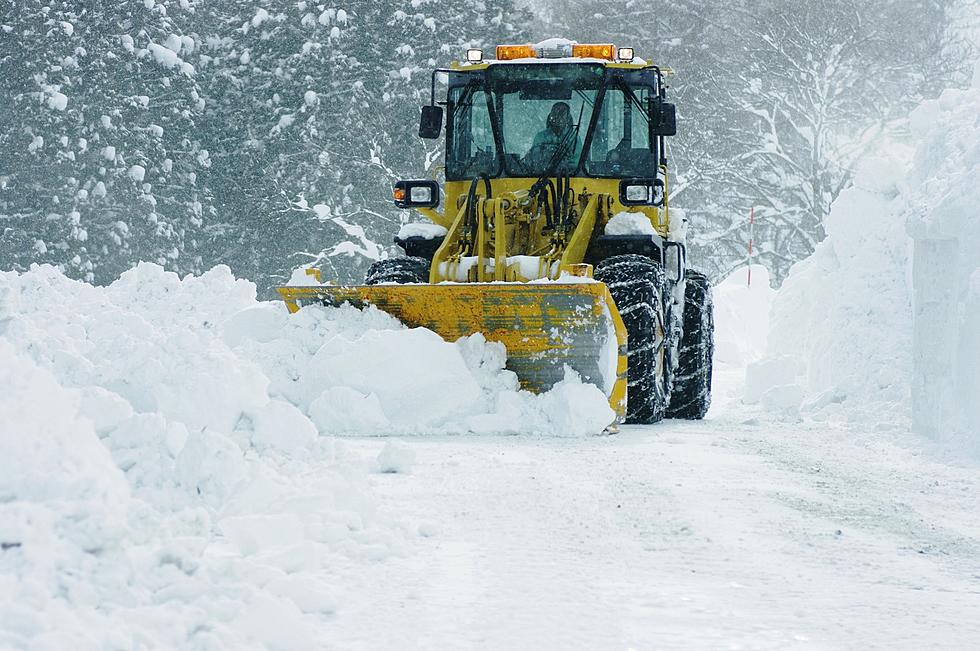 Blizzard Warning Set To Impact Western & Central North Dakota!
?? ??
Ready for a three-day storm?  Yep, you can forget about high school baseball and spring sports for a while.  The National Weather Service in Bismarck has issued a Blizzard Warning for all of western and much of central North Dakota.  All of eastern North Dakota is in a Winter Storm Watch with the exception of one county in extreme southeast North Dakota, Richland.
The Blizzard Warning begins at 7 am Tuesday, April 12th, and goes through Thursday, April 14th until 7 pm.  Heavy snow is expected with this storm and a lot of wind.  Blizzard conditions and total snow accumulations between 12 and 24 inches.  You read that right, anywhere from a foot to two feet of snow is possible combined with winds gusting to 50 miles per hour.
Impacts include that travel will become very difficult to impossible.  Widespread blowing snow could significantly reduce visibility.  If you do have travel plans for Tuesday, Wednesday or Thursday, you should consider leaving today.
Travel during the storm should be restricted to emergencies only.  If you must travel, have a winter survival kit with you.  Notify a friend or family member of your travel plans.  If you do get stranded, stay with your vehicle.  Never leave it and attempt to travel on foot.  The latest road conditions can be obtained by calling 511 or you can click here.
This storm will likely cause most schools to cancel classes and may cause some businesses to close.  Again, only travel if it's an emergency.
---
KEEP READING: Get answers to 51 of the most frequently asked weather questions...
North Dakota's Newest Most Expensive Home for Sale
More From Super Talk 1270