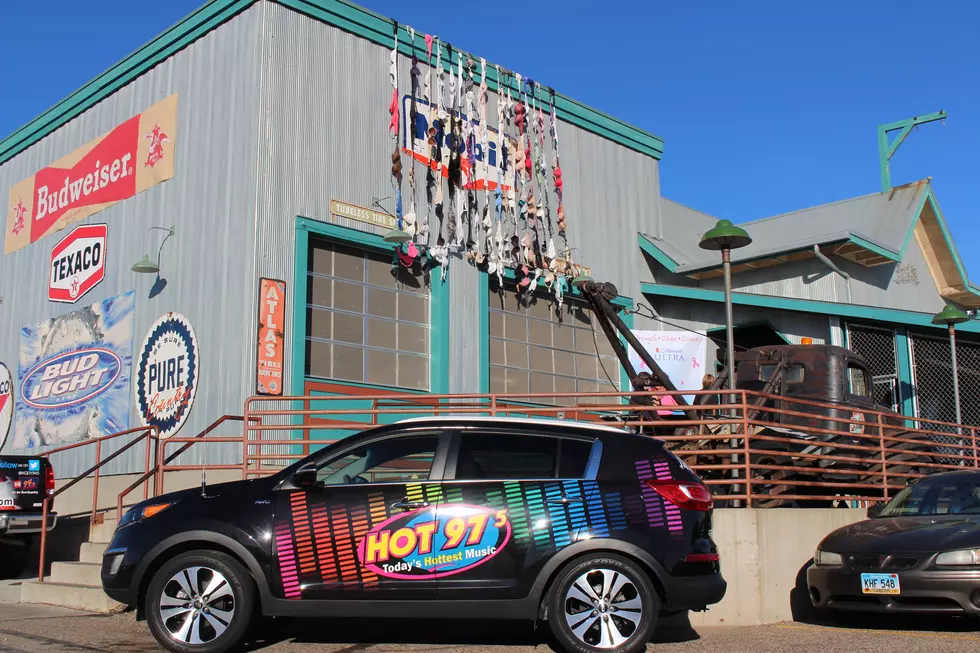 'Bucks For Bras' is Wednesday, October 18th
TSM Bismarck
Wednesday, October 18th, 'Bucks For Bras' will do all it can to help the community come together in the fight against cancer.
The 7th Annual 'Bucks For Bras' will take place at Borrowed Bucks in Bismarck in hopes of raising money to assist in the fight against cancer. Over the past four years, the event has raised and donated over $170,000 to the American Cancer Society and Bismarck Cancer Center Foundation.
Bucks is decorated inside and out with glamorized brassieres hanging as garland. The bras are donated and adorned with materials such as gemstones, feathers, fur, and tinker toys, just to name a few. They have all been donated for the amazing cause. The 'Bucks For Bras' Benefit Auction will allow attendees to bid on these one-of-a-kind works of art.
The evening will include live entertainment, trip giveaways, silent auction, door prizes, and survivor stories all with this happening in the midst of October being Breast Cancer Awareness Month.
Tickets can be purchased at any of the following locations:
Borrowed Bucks
118 S 3rd St
Bismarck
701- 224-1545
Bismarck Cancer Center
500 N 8th Street
Bismarck
701-222-6100
American Cancer Society
2401 46th Ave SE
Mandan
701-250-1022
More From Super Talk 1270