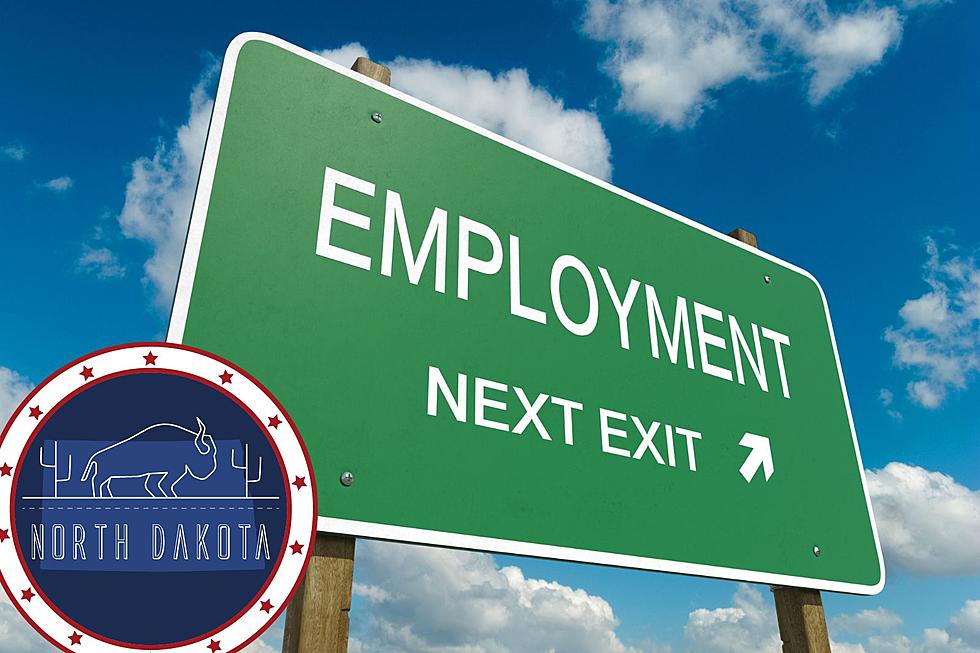 Can You Guess North Dakota's Top 20 Employers?
Canva
Have you ever wondered which companies/employers are the biggest in North Dakota? I'm sure you could guess a few, but beyond that, it's hard to say, isn't it?
You might guess it's mostly national corporations, and yes, many are, but looking at North Dakota Labor Market information, I found that there are several North Dakota institutions and companies that employ a large portion of our population.
To satisfy our curiosity, I put together a list of the top 20 employers in North Dakota.
**This data was last updated in September of last year (2022). **
20. Three Affiliated Tribes
19. Scheels
18. West Fargo Public School District
17. Minot Public School District
16. U.S. Military in North Dakota
15. U.S. Postal Service
14. Grand Forks Public Schools
13. Cash Wise Foods
12. Fargo Public Schools
11. Essentia Health
10. ND Department of Human Services
9. Bismarck Public Schools
8. Trinity Health
7. North Dakota State University
6. Altru Health System
5. Catholic Health Initiatives (CHI)
4. University of North Dakota
3. Doosan Bobcat
2. Walmart
1. Sanford Health
There you have it; those are the top employers in our state, according to the source. Schools and healthcare pretty much employ the entire state.
Are you surprised by any of these? I know I am!
Note: These are just the top 20 employers in North Dakota; the source actually listed as many as 50.
The ND Department of Transportation and the ND Department of Corrections ranked in the top 50. I personally find it surprising they didn't make the top 20.
Mandan Public Schools, Dan's Supermarket, Menards, and Microsoft also made the top 50 list.
Thanks for reading. TTFN!
---
Mandan's Massive Mansion Up For Sale
LOOK: The 25 least expensive states to live in
More From Super Talk 1270