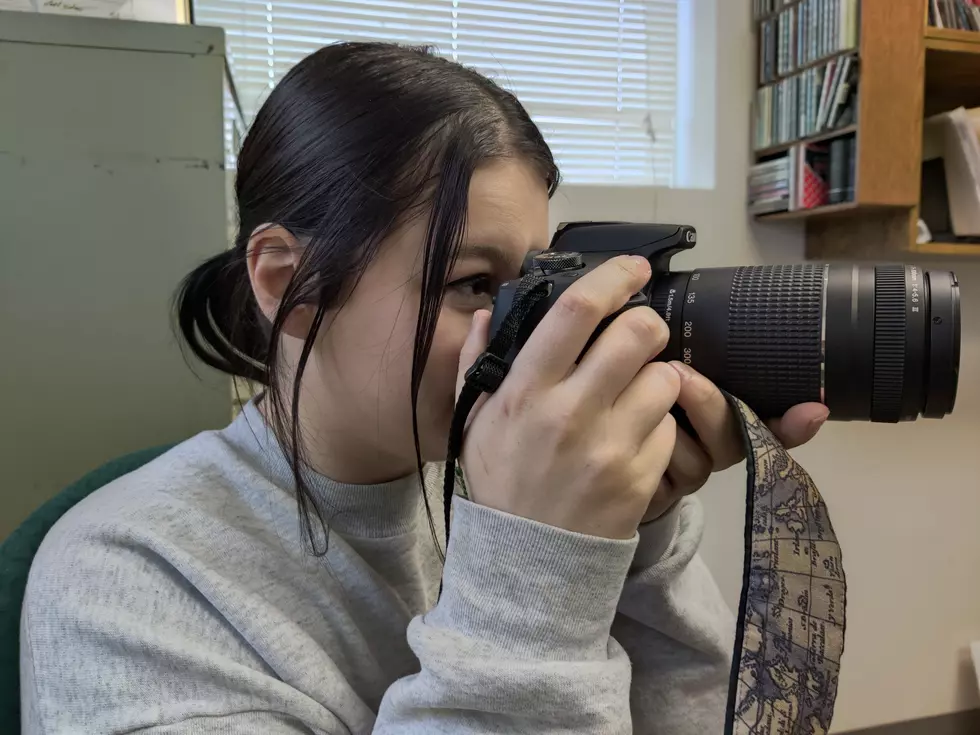 Carley Ramsdell's Passion Is Bismarck's Gain
Bromo
This is my favorite part of my job by far...
...talking to others who have a true passion in life. I had a chance to sit down and talk to 20-year-old Carley Ramsdell - a Bismarck native who has the gift, the "Eye" that has made others happy. Most of us now only take pictures with our camera phone, and in today's technology it's not too difficult to take a decent shot, but we are not even close to being in the same league as Carley. Since she was a little girl she has always loved taking pictures, and that carried on with her. She targets her talents toward nature and family, but really excels in just life - drawing out emotion through her pictures is what she does best. Carley has two cameras, the first one she uses the most is a Canon Rebel T7, and the second one is a Canon Rebel 2000. I asked her what she loves the most about her photography "I look to capture the beauty in all things - ALL things" Let me try and give you a quick image in your head of what she just said, taking a worn-out old picnic bench and bringing out an instant familiar smile in all of us.
Already on her way
Carley works at a coffee shop in town and this is her first year at Lifetouch - Lifetouch National School Studios provides millions of families with treasured portraits and schools with important supplies. As a matter of fact, Carley won a contest -Minnesota's Got Talent this year by snapping a picture-perfect photo of a 1st grader - she beat out over 100 people for first place. In her resume, she has shared her awesome work by covering a wedding, which is one of THE most important things you can do in her dream profession - think about it, people TRUST you for that ONE special day.
Her ultimate goals are simple and reachable on the near horizon
Carley is planning on one day ( I say very soon ) having her own business and making a name for herself - a name that many will immediately associate with excellent photography. One of the things I really wanted to know in spending about a half hour with her is "What's it like to have an "Eye" for photography"  ...She already had these notes prepared, and I want to share them with you:
you have a talent for finding great images to capture.

The moments your capturing, the way of capturing the images with the angles are all part of your creative eye.

Everyone has an eye for art, not everyone chooses to express it. Anyone can continue to develop an eye for photography, or any form of art.
Everyone has different forms of creativity, mine, yours, your friends, etc.
whenever I feel stumped and at a creative roadblock I usually go out for walks either downtown or somewhere in nature and ideas come to me that way.
The reason I got into photography is because I love capturing all the beautiful moments this world has to offer.
The more you understand your camera and its settings, the better your creativity is going to flow.
There is definitely no black-and-white answer for having an "Eye" for photography.
You don"t always have to have a reason to photograph, it definitely is a very fun hobby to enjoy.
Turning the simplest things and turn it into something even more beautiful.
Now take a couple of seconds and enjoy her passion, her work for yourself...
1) Matthew Heilman
2) Matthew Heilman
3) Kaylee Olson/ Broden
4)  Kaylee Olson/ Broden
5) Kaylee Brennan
6) Engagement Time!
7) Nicole
"So what's your favorite picture you've ever taken?"
That was my obvious question and her answer was simple easy to figure out why, #3 - Perfect shape/ lines/ creativity - that sums up that shot.
Carley Ramsdell is an extremely talented person
It was a real kick talking to her, here is her website - carleyramsdellphotos.com  - You'll have a wonderful opportunity to share in her passion if you ever need an awesome lady - with a true "Eye" -
---
103 iconic photos that capture 103 years of world history
Stacker
gathered some of the most iconic images from the past 103 years, beginning in 1918 and leading up to 2020 during the COVID-19 pandemic.
More From Super Talk 1270