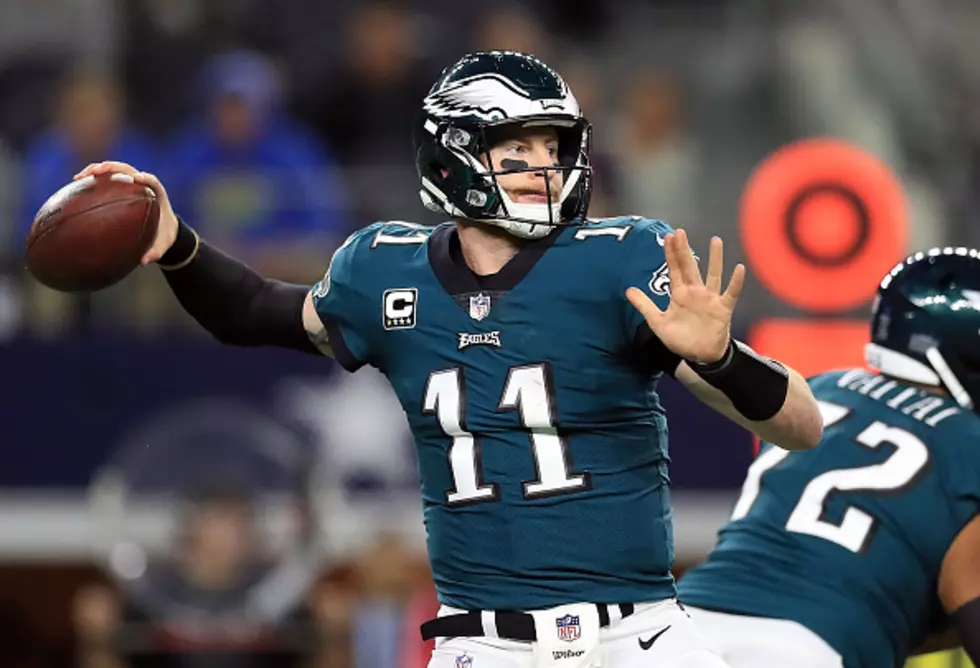 Carson Wentz Shows Off Improved Mobility in New Video
Getty Images
Carson Wentz continues to progress in his recovery from last season's torn ACL and visibly showed improved mobility in a recent video.
ESPN's Tim McManus posted a new video to Twitter that should help Philadelphia Eagles fans breathe at least a little bit easier when it comes to Wentz's recovery.
Wentz has not been medically cleared to practice, but according to McManus, showed a level of mobility that has not been seen since before his injury during the 2017 season.
Wentz stated in an interview with McManus:
I'm just learning how to trust it -- learning how to trust your knee, trust your movement, all of those things. And that comes over time. Every day, it just gets a little better, a little more trust, a little more faith in it...At the same time you've got to be smart, got to be smart with what the doctors are saying, but I feel I've made really good strides both mentally and physically, and I like where I'm at.
While Thursday, September 6th, the Thursday night NFL opener against the Atlanta Falcons remains Wentz's target return date, let's not forget the general recovery time for an ACL injury is between nine and 12 months. The game would be just short of nine months after Wentz's injury from last season.
That being said, progress is progress and time will tell when we'll see Wentz back on the field for the 2018 regular season.
More From Super Talk 1270