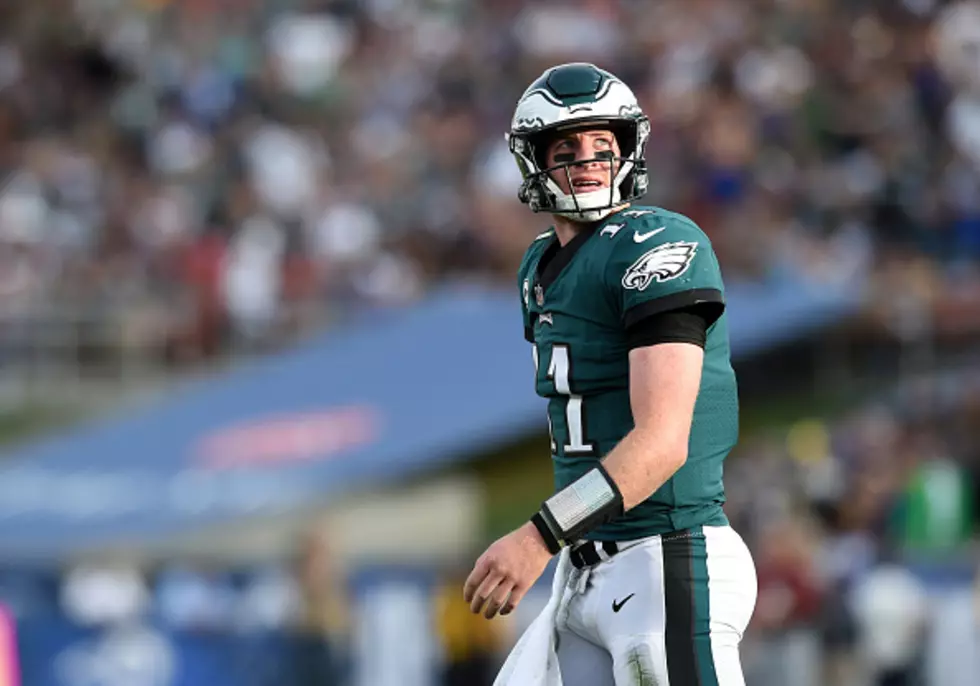 Eagles Will Open 2018 NFL Season on Thursday Night Football: Will Wentz Be Ready?
Chris Williams/Icon Sportswire
The Philadelphia Eagles will open up the 2018 NFL season on Thursday Night Football against the Atlanta Falcons on September 6th. Will Carson Wentz be healthy enough to play by then?
Wentz continues to rehab his torn left ACL and has stated since the injury that he plans to be ready and healthy enough to play for Week 1 of the 2018 NFL regular season. Only time will tell whether the Bismarck, ND native will be ready to open the season on the field on the night of September 6th.
While we'd all love nothing more than to see Wentz behind center as soon as possible, given the significance of his injury, it's certainly not something the Eagles want to rush back with their franchise quarterback. That being said, all signs have pointed to Wentz being ahead of schedule at this point, as he continues to rehab his injury.
Here's to hoping we certainly see a fully-healthy Carson Wentz slinging touchdowns again sooner than later.
More From Super Talk 1270