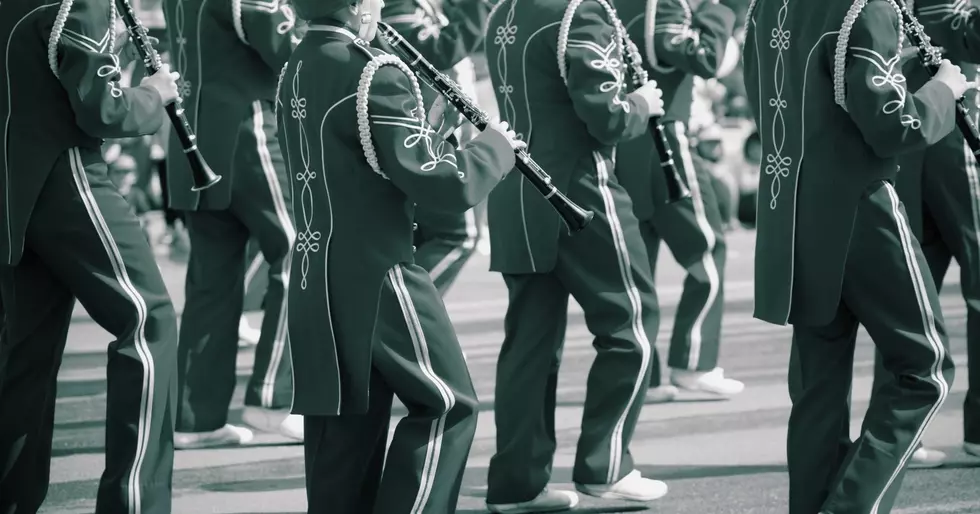 Here's the Parade Route For The Band Night Parade Tonight!
Design Pics
It's a BEAUTIFUL Friday, the 13th in Bismarck Mandan as I sit here writing this article.
The Band Night Parade is tonight at 6:30 pm, and it's so windy my hair might actually move tonight.  Hopefully, it will settle down a bit for tonight's parade and maybe warm up a few degrees?  Is that too much to ask?
The National Weather Service has added a 20% chance of a shower or thunderstorm to their latest forecast. 
20%?  That means an 80% chance of nothing right?  I just checked the radar at the time of this article at 10:52 pm, and there's a fair amount of shower activity popping up as we speak over northwestern North Dakota.  There's no way it's going to rain on this parade right?  We'll have to wait and see, and hopefully, the "Bismarck Bubble" will keep it away until after the last band is done playing.
Getting back to this year's parade route. 
There are a couple of changes from last year's parade route. This year's parade route will start at the North Dakota Capitol, go down 6th street, west on East Avenue C, and north up 4th street to return near the Capitol.  The parade will begin promptly at 6:30 pm.
In case you're not familiar with the Band Parade, what can a person expect from the event?  Marching Bands galore from high schools all across North Dakota, Minnesota, and South Dakota.  Not to mention, our Townsquare Media Stations will be on hand as well.  Look for me in the US 103-3 truck or I might get dropped into passing out candy and prizes on rollerblades.  We'll see you there rain or shine!
---
LOOK: 30 fascinating facts about sleep in the animal kingdom
Movies That Mention North Dakota
More From Super Talk 1270