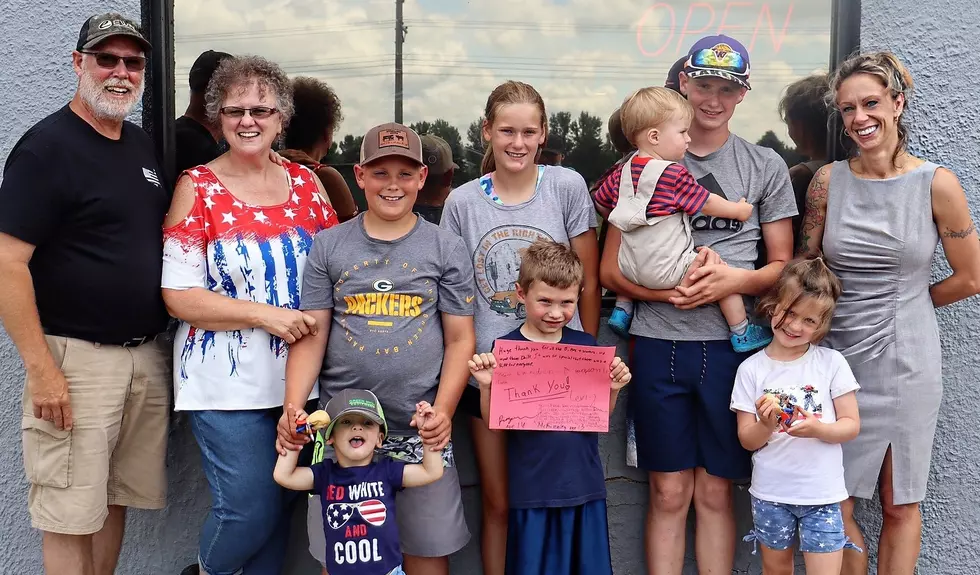 Melting Your Heart In Mandan – Have Kids? You'll Love This
Dakota Kustomz Facebook
I challenge you to read this article and NOT have a lump in your throat
I just saw this post today, and it was written on July 8th. I can only imagine just how many people have been touched already by the heartfelt words from Cindy Filipek . Let me set up the scenario real quick, so Cindy and Mark were about ready to have some company over, we are talking a house full of seven grandkids - with their ages ranging from 1-16. So the big question in my mind would be "How in the world are we going to entertain them?" That's not an easy task in my opinion.
One phone call responding to an ad eventually captures another vintage "North Dakota Nice" response
Cindy's idea to make sure all of her grandkids had a bicycle each to take for a spin would normally be pretty far-fetched if she lived in another state, but not here. She saw an ad Amy Woodruff posted about selling a bike, she responded too late, having been told the bike was sold already. Oh well, keep looking right? Wrong. After hearing from Cindy about all the kids that were bikeless, Amy said without even batting an eye "Let me see what I can do..."
"I wanted to do something for her kids..."
Incredible things were happening, in less than a day Cindy got this text message "I have some bikes here for you" - Amy knows what it's like to take care of kids, her youngest 13-year-old gave up his very own bike ( following suit, without even batting an eye ) - After exchanging the address on where Cindy, Mark, and all the kids were to go to meet up with Amy, they arrived In Mandan, at Dakota Kustomz - all, and I mean all the kid's bikes were lined up waiting for them. I could feel the shrug in Amy's shoulders through our phone conversation ( as if it were no big deal ).."I wanted to do something for her kids" was her modest reply. This is what Cindy said in her post "We are FOREVER CHANGED because of her kindness & her heart of compassion! From the bottom of our hearts thank you Amy from Dakota Kustomz!"
Cindy was just as down-to-earth and gracious to me on the phone this afternoon...
It was so apparent to hear how grateful she was and is days later. She watched her grandchildren's eyes observe something that all of us can live and learn by - pure compassion for others.
---
RANKED: Here are the most popular national parks
To determine the most popular national parks in the United States, 
Stacker
 compiled data from the 
National Park Service
 on the number of recreational visits each site had in 2020. Keep reading to discover the 50 most popular national parks in the United States, in reverse order from #50 to #1. And be sure to check with individuals parks before you visit to find out about ongoing, pandemic-related safety precautions at 
www.nps.gov/coronavirus
.
More From Super Talk 1270