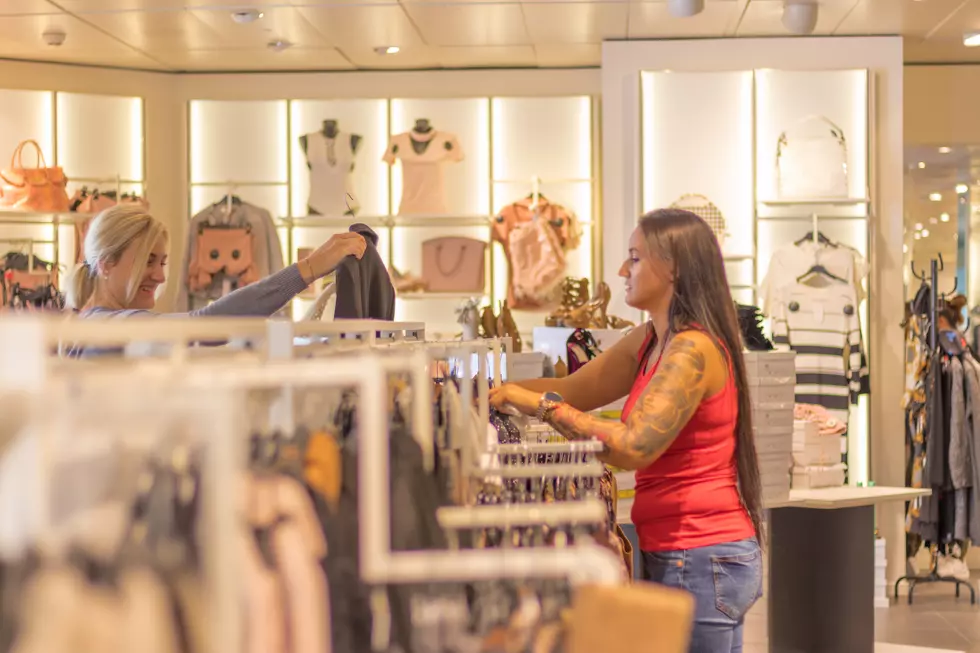 New Women's Clothing Store Coming To Bismarck's Kirkwood Mall
UnSplash
Just Announced:
The Kirkwood Mall made an exciting post earlier today. We're getting another new store in the mall, and if you have an unhealthy obsession with clothes shopping like me, you're going to love it.
Daily Thread Women's Clothing
"Daily Thread" will be the newest addition to the mall, and it will sit next to Hot Topic, right across from Maurice's.
To be honest, can you go wrong with more clothing options? Personal opinion: I don't think so. I know all the guys reading this right now are rolling their eyes, and I say to them: find a bench and watch my purse. -- I honestly get a good laugh at the men's bench club every time I go to the mall. I always wonder if they sit there and roast us, while waiting for us to get done.
What Kind Of Clothing?
So, what's the style of the clothing? Is it athleisure, formal wear, another teen skater shop, or what? From what I can tell, it's totally a "Hot Mom" aesthetic, but I've only seen a few Instagram pictures.
The Mystery
I looked for the store's website, and there doesn't seem to be one for Bismarck just yet. Their main website has no "order online" option, which is a little bizarre considering that it's 2022 and after the pandemic, online retail is where you need to be.
When Will It Open?
Well, that's the other mystery. An opening date hasn't been revealed yet, so we really don't know.
Stores Galore
Daily Thread isn't the only women's clothing store in the mall. Francesca's, Maurice's, Out of Town, and Uptowne Loft all operate out of the mall. NGL, I literally live at some of these stores. It's ridiculous.
---
Movies That Mention North Dakota
."}" data-sheets-userformat="{"2":33554688,"11":4,"28":1}">
LOOK: The Most Famous Actor Born Every Year
More From Super Talk 1270