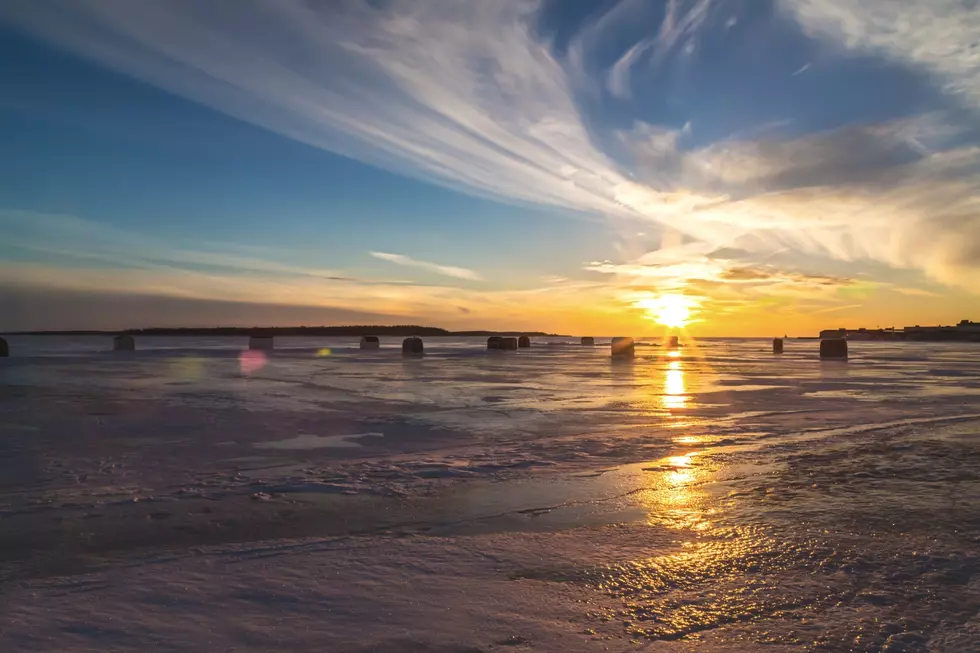 North Dakota Plan Now! Special Weekend For This Outdoors Activity
CANVA
Gather the family, friends or anyone else that might be a North Dakota resident to try hitting the ice. We are talking about hitting the ice covering our many lakes, dams, rivers, and creeks all for an activity that typically requires a fishing license. Have you put two and two together? After a long winter already as it may seem, this opportunity comes at a wonderful time. A break in the weather, meaning temps above the donut, aka above zero, trying a new activity, and sharing the experience with others makes this the opportune time.
---
FREE ICE FISHING
This upcoming New Year holiday weekend first-timers and ice fishing or outdoor enthusiasts have the chance to participate in free ice fishing. North Dakota residents on December 31, 2022 and January 1, 2023 are able to fish without a state fishing license.
DO remember, all other fishing regulations still apply. The free weekend is in its 6 years, and according to North Dakota Game and Fish, there's a reason for not just the cold temps to hold it during a holiday weekend. The ND Game and Fish came up with this free ice fishing weekend around the whole idea that there tends to be a lot of friends and family home for the holidays. After a few days, many times restlessness or boredom sets in and this is a great way to get people out there and give fishing a try. Remember, ice fishing even if you don't have the gear, is like any new hobby or interest, start small, buy the basics if you must, and never be afraid to stop at a local sporting goods store and ask for help. We outdoor enthusiasts love to help one another.
---
CONTEST
To add to the excitement of ice fishing. North Dakota Game and Fish has a new challenge this year, with the opportunity for people to take SOMEONE NEW ice fishing, then have a chance to win a new fish house. This contest will end March 31, 2023. Find the official contest rules here. Just remember, regardless of when you make your way onto the ice, always proceed with caution and check regularly for conditions as ice conditions may change rapidly.
Need some assurance to give Ice Fishing a try, at least take a watch of Fargo own's social media celebrity the "You Betcha Guy", Myles Montplaisir. along with comedian Charlie Berens take you "ice fishing".
---
Here's a little more help to save a buck or two. Good luck.
North Dakotans And Minnesotans That LOVE THE SNOW!
There are MinneDakotans that love the snow perhaps too much.
50 Best Party Songs In Country Music
Have party, need music? This country party songs playlist includes the best party jams from the 2000s, plus many from the '90s, '80s and beyond.
More From Super Talk 1270